It's HOT outside. It's getting to the point where you feel like you need a shower just from walking to check your mail. And to make it worse, summer in the Carolinas comes with horrible humidity! Your AC works hard to keep your home cool—help it out by taking some easy steps that'll cool your home easier. And even better, these things can help keep your utility bills lookin' a little cooler, too!
1. Keep your blinds closed and curtains drawn to block sunlight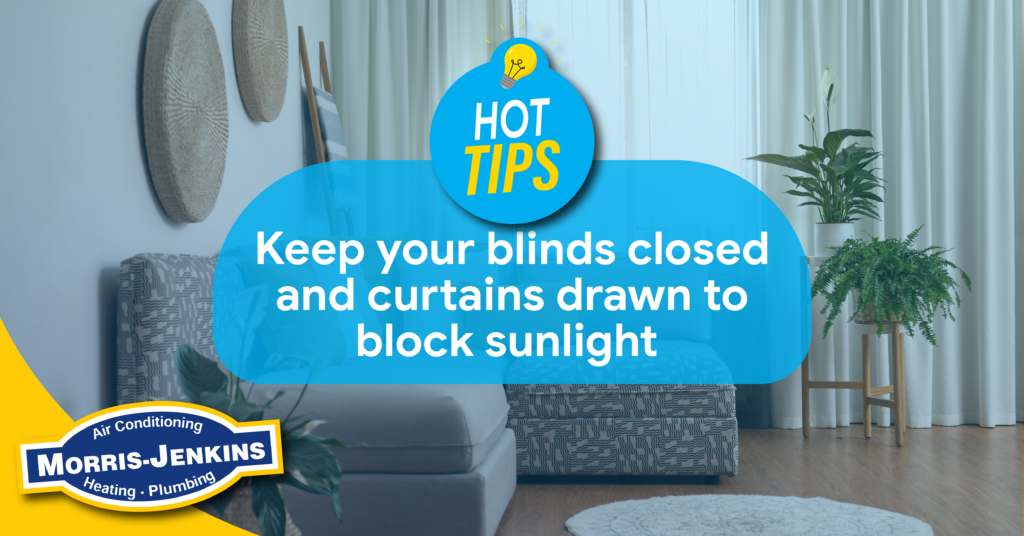 Even with the AC on, sometimes the sun shines through the windows of your home and makes it feel like you live in a greenhouse! Keep things cooler by closing your blinds and curtains to block out that scorching sun. Even if you just close them during the hottest part of the day, it'll make a difference in your home's temperature. Bonus points if your curtains are a lighter color—they reflect heat rather than absorb it!
2. Grill outside instead of turning on your oven or stove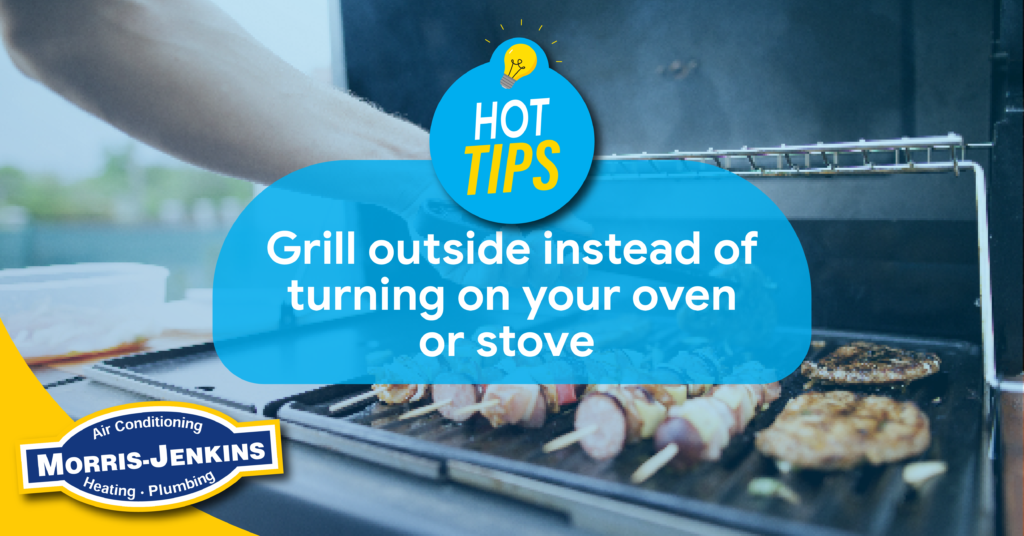 It's hot outside and some days, you'd rather not have to stand out there grilling in the heat. Trust us, we get it! But think about it this way—if you cook indoors, your oven or stove is going to put off a bunch of heat inside your home. Instead of your home being a cool escape from the heat, you'll just feel hot outside and inside your home! Not only will grilling instead of cooking inside keep your house more comfortable, but because your air conditioner isn't having to fight against the heat in your kitchen, it'll save you money on your energy bills.
3. Run your dishwasher and dryer when the temperatures go down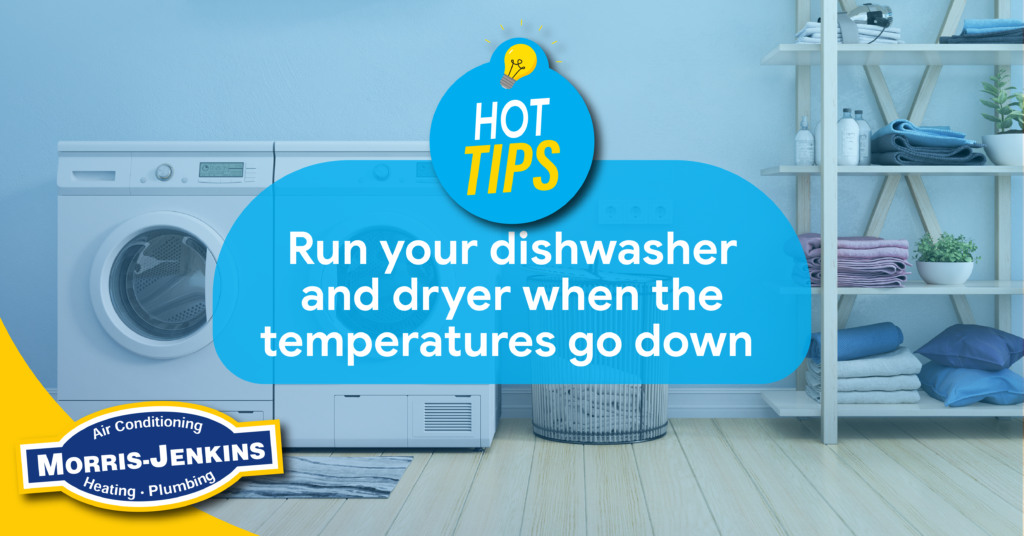 Appliances like your dishwasher, clothes washer, and dryer all put off heat when you use them. Keep your home cooler by running these less often. Make sure you have a full load of laundry or dishes before running your machines to minimize the times you have to run them. Not only that, but we recommend waiting until early morning or late evening to run these appliances. When the sun is down, weather is cooler, and that means your AC doesn't have to work so hard to fight off the warmth from your washers and dryer!
4. Keep your ceiling fans running to help circulate air!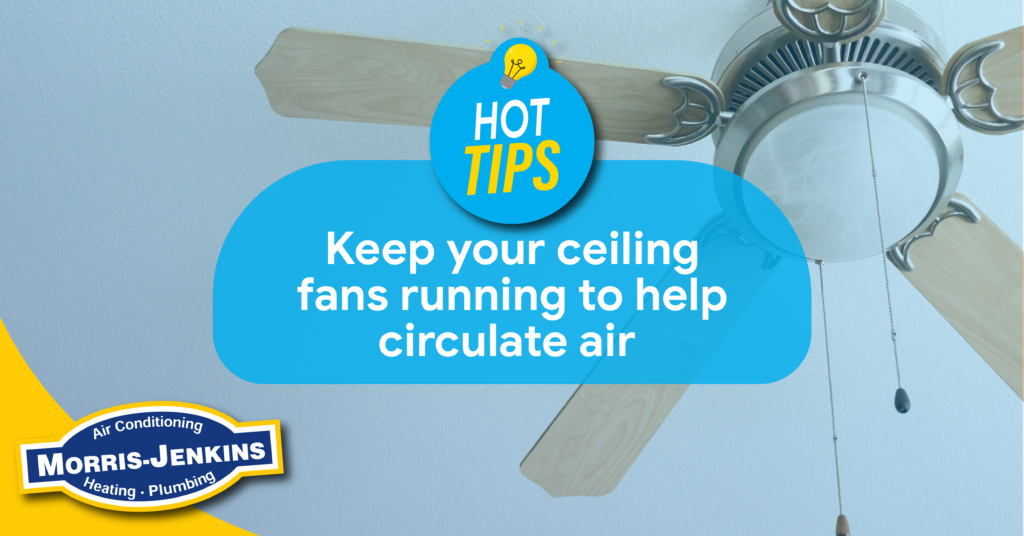 While ceiling fans don't necessarily create cool air, they help circulate air around a room better, which makes it feel cooler! This being said, because they don't actually cool air, you don't need to leave them running if you aren't in that room. They cool people, not rooms.
Did you know there's a "right" way for your ceiling fan to run during the summer? Heat rises. When it's hot outside, you want your fan to bring cooler air upwards to help fully cool your room. That means the fan should be turning counterclockwise. If yours isn't, some ceiling fans come with a switch on the side that allows you to change its direction (not all do this).
5. Avoid repeatedly opening your outside doors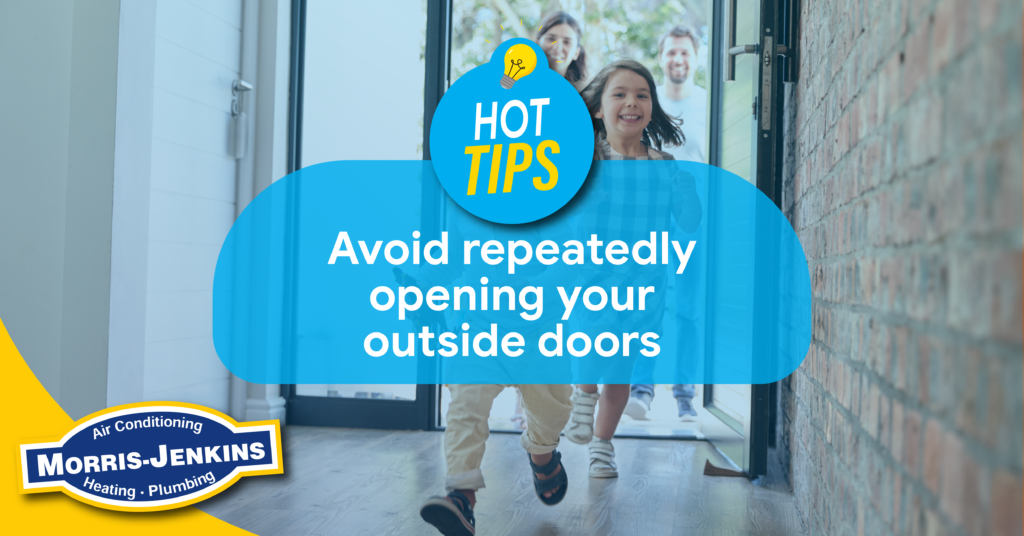 We know this one is sometimes easier said than done, especially if you have kids. They're constantly running in and out of the house! Every time anyone opens up those doors to the outside, they're letting that unbearably hot summer air waft right into your home. Your AC is just gonna have to work that much longer and harder to keep things cool. Do it (and your energy bills!) a favor and limit the number of times your family opens the doors.
Keep Cool All Summer Long!
While all these things are great ways to help beat the heat in your home, nothing quite compares to AC maintenance! Your air conditioner works hard to keep your family cool. Over time, parts can wear down, and it'll have to work harder to cool your home. Show it you care with a Check'n'Wash! A Morris-Jenkins technician will come out to your home for only $89 to do a visual inspection of your air conditioner to make sure it's all set for summer. While they're there, your tech will wash your outdoor coils, which helps your unit breathe better, keep your family cooler!