We're here till midnight!

Schedule your Appointment
We're here till midnight!

Payment Plans for Your HVAC & Plumbing Needs
Our goal at Morris-Jenkins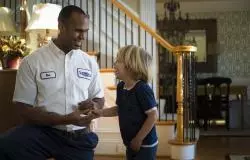 …is to make it easy for our customer to do business with us. We know that it's impossible to plan for the unexpected – and no one expects their HVAC or plumbing system to break.
For those unexpected expenses, you want to work with someone you trust to help you through the process. The same holds true when financing your purchase.
Here at Morris-Jenkins, we offer many options for financing. Don't let a surprise breakdown stop you from getting the best quality service your family deserves. From the simple repairs to full system failures, we work with multiple third party vendors to ensure you are comfortable in your own home as quickly as possible, no matter your situation.
Call or text us today to have a Residential Specialist walk you through your payment options or send us a message below.
It's the best $89 you'll ever spend!
We offer payment plans through:
GreenSky Financial
Piedmont Natural Gas
PSNC Energy
Service Finance
Contact Us to Learn More!