Water Quality Services That Are Easy on Your Schedule
We know that getting great home water quality service can be tough. At Morris-Jenkins, we make it easy for you. With customer service agents and technicians on staff day and night, you'll get service on your schedule—not ours.
We're here 'til midnight® 7 days a week
All of our Water Quality services include:
Even on the busiest of days, we get there fast to make it easy for you.
Late-night and weekend service.
We're here 'til midnight and available on weekends, too.
When you call, you'll always speak to live, local employees (who could very well be your neighbor).
Choose a water quality service
Same-day service available
Get results while your plumber is at your home (no waiting to send water off to a lab!)
Diagnostic charge: As low as $89 (free for Priority Advantage members)*
Multiple options available – from basic to fully comprehensive
Available for well or city water
Easy Payment Plans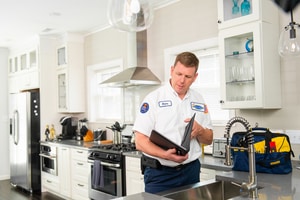 Same-day or next day service available
FREE in-home estimates
Average time to complete: 4 to 6 hours
Upfront pricing & Easy Payment Plans
Our filtration options are unique for each home and are specific to the Charlotte area!
We offer options that don't require maintenance – ask your plumber for details
Installations are permitted and inspected by local municipalities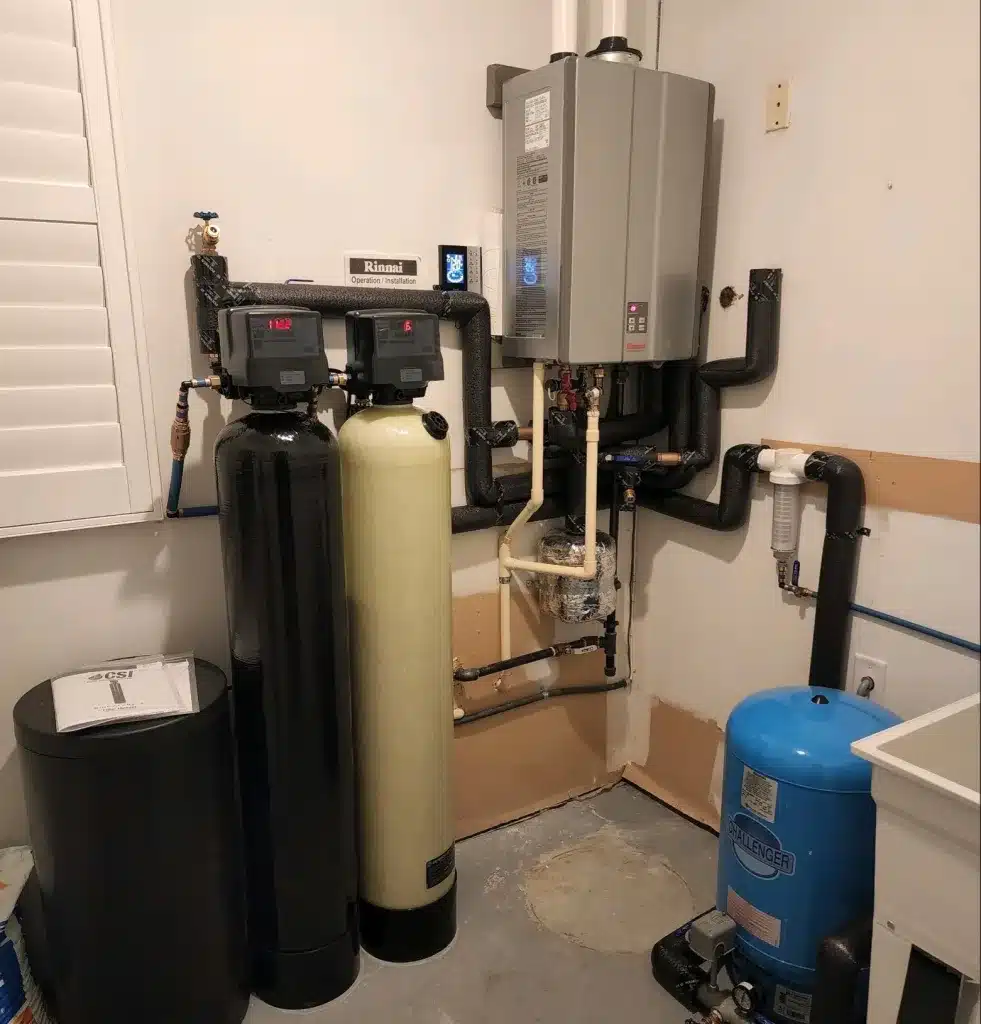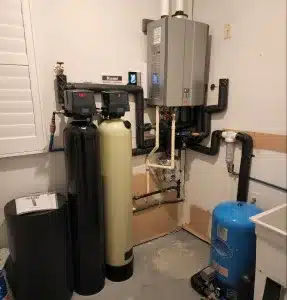 Can't find the water quality service you need?
Don't worry, we probably still offer it! We've been serving the good people of Charlotte for more than 60 years, which means we've provided just about every home service there is. And because all of our employees live in the area (no call centers here), you'll get the same friendly service we'd give our own family.