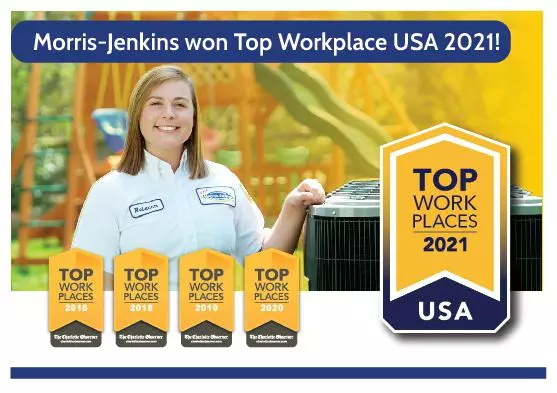 Morris-Jenkins is proud to announce: We won Top Workplace USA in 2021!
We've been honored before with The Charlotte Observer Top Workplace award in 2016, 2018, 2019, and 2020. We've been so grateful for every award we've won, but WOW! Top Workplace in the USA? That's HUGE!
Recommended: "A Day in the Life of a Build-a-Plumber Trainee"
How is a Top Workplace Selected?
Who else knows a company better than its own employees? That's why the Top Workplace award winners are picked by employees. The program collects feedback about workplace culture and scores are based on different themes/categories. A healthy workplace scores high in multiple categories. We scored so high that we won Top Workplace USA! In other words, Morris-Jenkins is totally awesome!
What Makes Morris-Jenkins Different?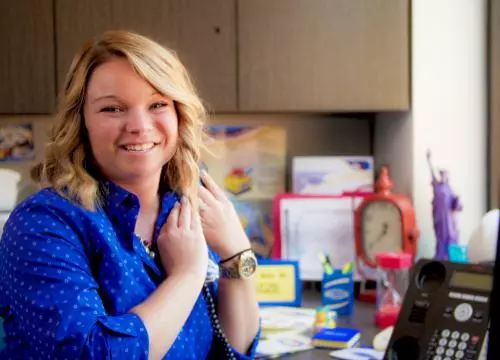 Everyone at Morris-Jenkins can recite the core values because here, they aren't just words on a page, they're a way of life!We don't have a strict rulebook. Instead, we hire people we trust. Everyone at Morris-Jenkins believes in the power of honesty, integrity, fairness, and respect. That means we can trust our people to do the right thing on their own! Employees feel free to be themselves, and it shows. Not only do we have a healthy work environment, but we know how to have a good time! Every year, we have multiple huge company breakfasts (you can smell the bacon from the parking lot!), a big fiesta, and other celebrations.
Related: "A Day in the Life of a Tech Builder HVAC Trainee"
Culture Excellence Awards
Did we mention? Not only did we receive the high honor of winning Top Workplace USA in 2021, but we were also recognized for Culture Excellence awards! We were recognized for: Clued in Leaders, Top Leaders, Communication, Appreciation, Direction, Values, and Empowering Employees!
Morris-Jenkins is Always Hiring!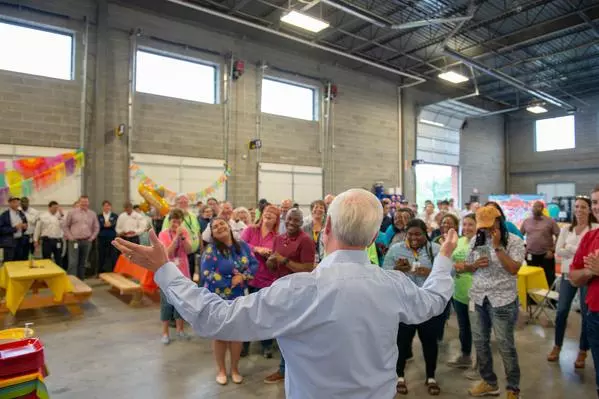 Looking for a place to work that doesn't feel like just a job? Full-time jobs are typically around 40 hours a week. When you spend that much time somewhere every week, it should be somewhere you feel valued and included! Bonus points if you can have some fun there, too! We're always hiring for something—from HVAC technicians and plumbers (of all levels!), to contact center representatives and eSupport specialists. Ready to find your place in the Morris-Jenkins family? Just because you're at work doesn't mean it should feel like work. We like to have fun here! From huge company breakfasts to annual fiestas with enough guacamole to feed an army, we know how to have a good time!