If you've heard of a ductless mini split but have no clue what separates them from your average central air conditioning, you've come to the right place! Morris-Jenkins has been installing mini splits for families around the Carolinas for years. Most homes have central air conditioning, but there are some instances when a ductless mini split might make sense for your home.
In most cases, mini splits are found in room additions that weren't set up for ducted air conditioning (such as a garage). If you've recently renovated your house or you've got a room that's always hotter or colder than the rest, a ductless mini split might be the perfect solution!
If you live in an old home without ductwork or without space for ductwork, a ductless mini split is also a great option for your home!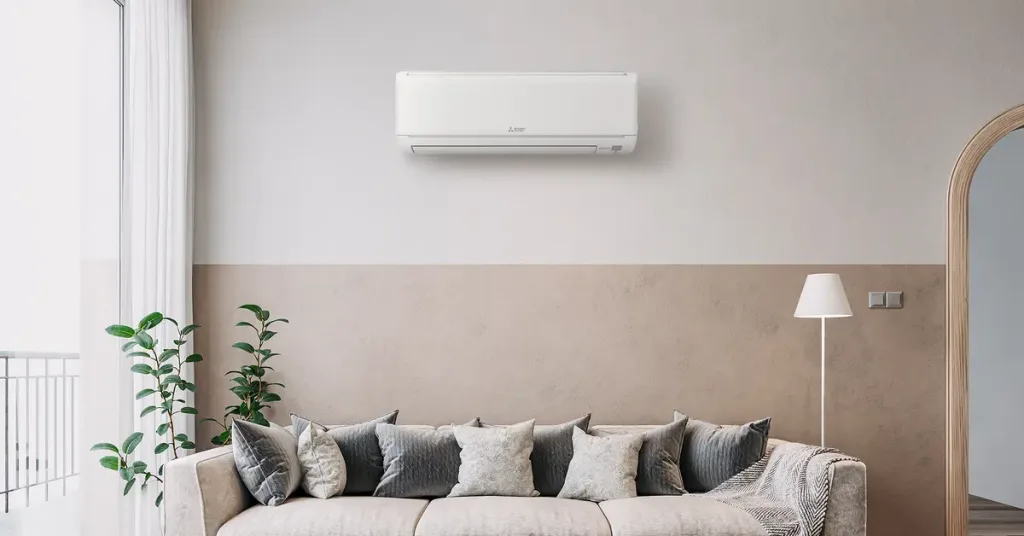 How Ductless Mini Splits Work
Just like central air conditioning, ductless mini splits also have an outdoor unit and an indoor unit. They also use refrigerant to absorb heat and humidity, pumping it outside to cool your home. The difference is that you would need an indoor unit in every room if you wanted to cool (or heat) your entire house with ductless mini splits. Central air can cool (or heat) a much bigger space with just one indoor unit.
Location is another difference between the two types of units! A central air unit is usually found in the garage, crawl space, or a closet. They're often out of site. Ductless mini splits, however, are usually mounted on the wall.
Ductless mini splits are a type of heat pump, which means it can reverse its function to heat your home in the winter and cool it in the summer. Central air can either use an AC and furnace combination or a heat pump.
The Pros of Installing a Ductless Mini Split
Have you recently converted a space in your home like an attic, basement, or garage? A mini split is a great option for heating and cooling this new space in your home! It's non-invasive, which means we won't need to do a lot of work to your house to install it. All you'll need is a little hole in the wall for the refrigerant line and the wiring between the indoor and outdoor unit.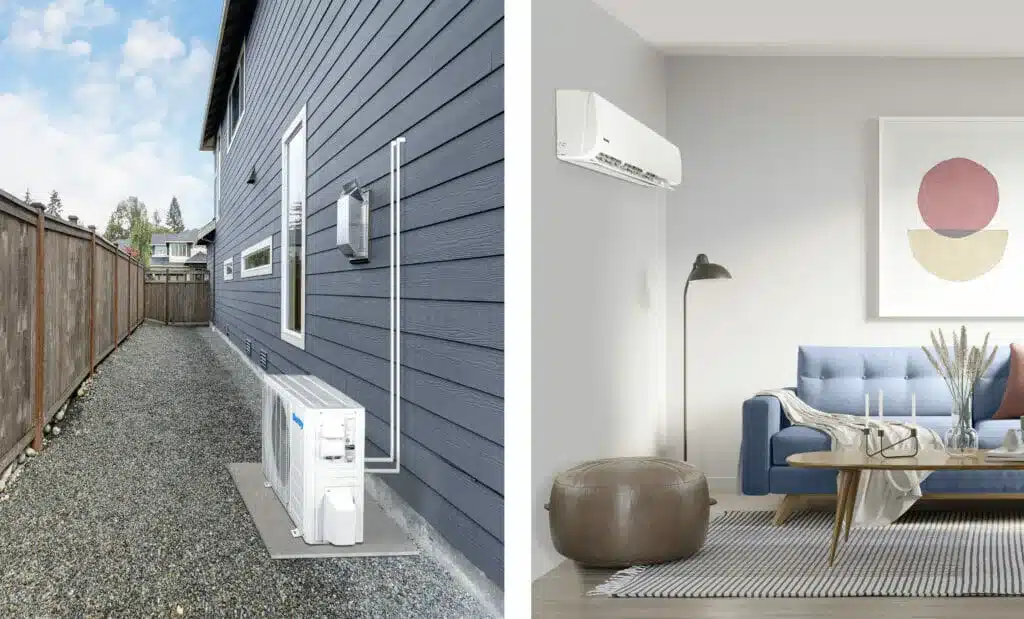 Ductless mini splits are also more energy efficient. Because they're controlled individually, you can heat or cool just the room you're currently in. If there's a room you don't go in often, you don't need to control the temperature in that room. Central air, on the other hand, requires you to heat or cool your entire house. Dustless mini splits can save you money on your energy bills because you aren't having to heat or cool your whole house all the time.
The Cons of Installing a Ductless Mini Split
Remember when we said mini splits are often mounted on the wall? To many people, this is one of the downsides of installing a mini split. There's no way to hide them somewhere, so you have to get used to the idea of a unit hanging somewhere in your room.
While there are benefits to ductless mini splits, they can be more expensive to install, specifically if you need to install multiple throughout your house.
Can You Install Your Own Ductless Mini Split?
You can, but you shouldn't! There are all kinds of kits online for setting up your own ductless mini split, but we've been called out countless times to install mini splits in homes where DIY projects have gone wrong. These kits seem easy to install, but a lot can go wrong. They also don't tend to come with warranties or any kind of protection if things don't work. It's best to hire a professional who can install a great system the right way the first time!
When Should You Install a Ductless Mini Split?
If you've recently renovated/finished a room of your house or you're struggling to keep certain rooms comfy, a ductless mini split might be a perfect option for your home! It can be a cost-effective way to keep a room comfortable without having much done to your home during installation.
If you're wondering if a ductless mini split is the right fit for your home, reach out to us today!