A new showerhead can make all the difference in your bathroom! Let one of our plumbing experts take care of this for you!
Showerhead Installations by Morris-Jenkins
A new showerhead can make all the difference in your bathroom! But when it isn't installed the right way, it can turn out to be nothing but a headache. Don't risk it by turning this into a DIY project! If the new one isn't connected properly, you could end up with some messy and expensive water damage to your home. If you don't know the ins and outs of your plumbing, you could even install something that isn't compatible with your home's plumbing. It might seem like an easy project on the surface, but a lot goes into installing a showerhead the right way. Let one of our plumbing experts take care of this for you!
Why Install a New Showerhead?
Sometimes a new showerhead is a want, sometimes it's a need! Maybe it's just time to replace your outdated old showerhead with something more modern. Or maybe you're tired of dealing with a shower problem like low water pressure or a drippy showerhead. There are all kinds of reasons a new showerhead could be the next move for your home!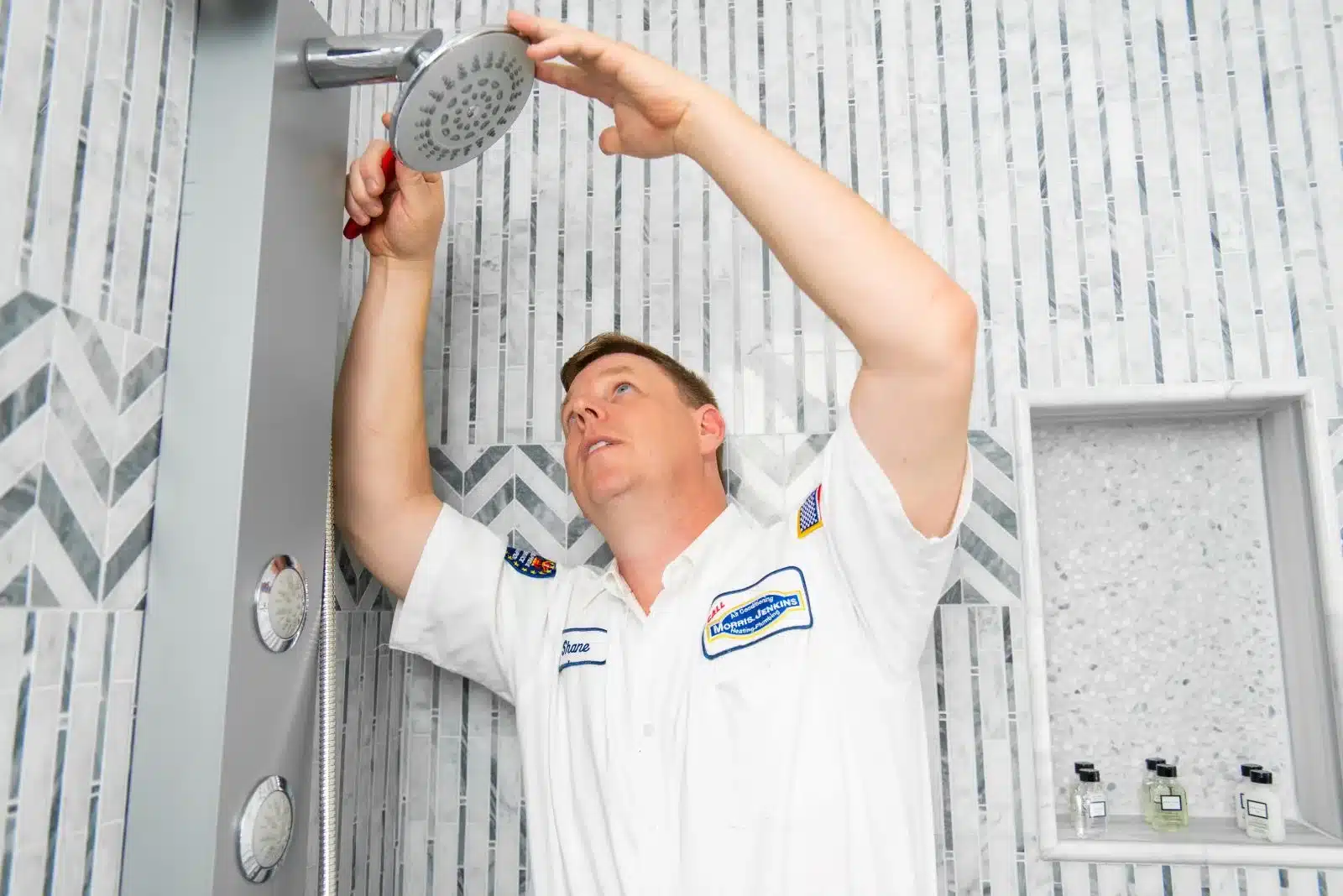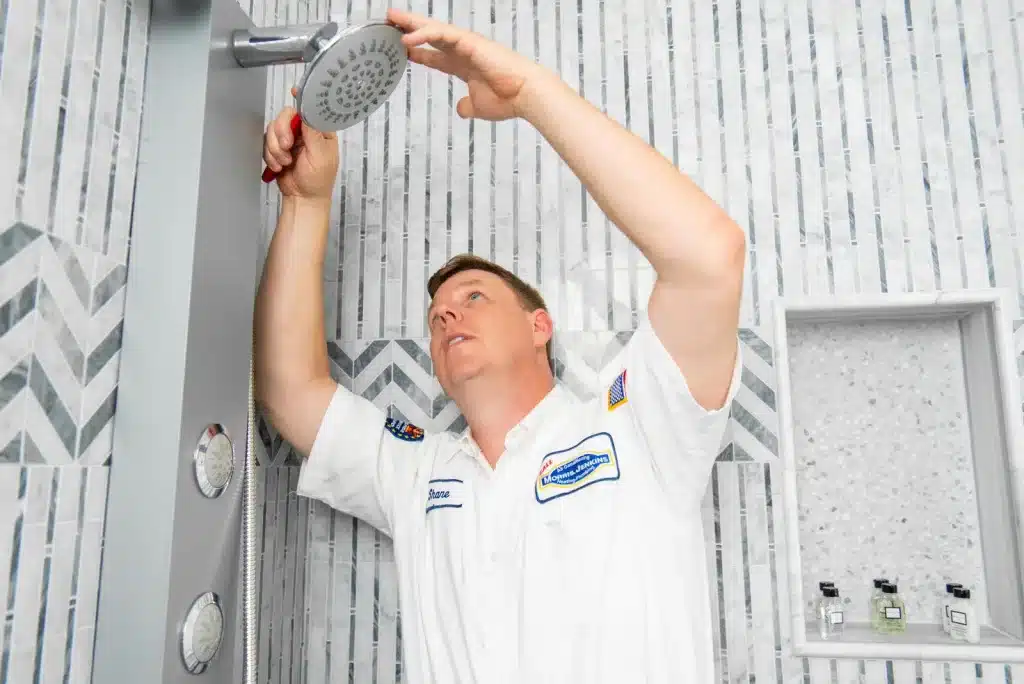 Trends change, and sometimes for the better. If you've had the same outdated showerhead since you bought your home, you might be itching for an upgrade! If you've been eyeballing a beautiful modern showerhead online or at the store, go ahead and get it! We can install whatever showerhead you purchase on your own.
If you're not sure what you want but you know it's time for an upgrade, we can help with that too. We have plenty of great options in stock, and your plumber can help you pick the best one for your bathroom.
Improving Low Water Pressure
Is it taking far too long to rinse the conditioner out of your hair? Over time, showerheads wear down. They can even begin to develop mineral buildup from things like calcium and magnesium in your water. This buildup can clog up the small openings in your shower head, weakening the water pressure. If this is the case, it might also be a good idea to ask us to do a water quality test for your home!
Stop the Drip, Drip, Drip
If your old showerhead is ready to retire, it might let you know by constantly dripping. Just like anything in your house, your showerhead can wear down over time. This can cause that annoying drip, drip, drip sound that keeps you up at night. Let us put a stop to it with a showerhead replacement so you can sleep peacefully again.
Did you know? A showerhead leaking 10 drips a minute wastes more than 500 gallons of water a year! That adds up on your water bill, so it's best to act fast when you notice the dripping.
If you have an old shower head, it might not be so eco-friendly. Modern appliances are more water-efficient, which means they use less water to get the job done just as well. This saves you money on your water bill and it's better for the environment!
It takes a lot of energy and resources to pump, treat, and heat your water. It might not seem like upgrading to an efficient showerhead would make much of a difference on the environment, but it adds up!
Why Pick Morris-Jenkins for Showerhead Installations
Mr. Jenkins told me… to do things right the first time! And that means we don't take shortcuts. When you call (or text!) us for showerhead installations or replacements, you can rest easy knowing we'll take care of every detail. We want your family to be able to enjoy the new showerhead for years to come!
We're here til midnight, seven days a week. You shouldn't have to take off work to get your bathroom the way you want it. That's why we don't charge extra for evening or weekend appointments! We get there faster than anyone and can get your new showerhead installed before you know it.
Just call or text us, and we can take care of the rest. Whether you've already bought the showerhead you want or you want to pick from the ones we have, we can get it installed the same day!
All of our plumbing services include:
Even on the busiest of days, we get there fast to make it easy for you.
Late-night and weekend service.
We're here 'til midnight and available on weekends, too.
When you call, you'll always speak to live, local employees (who could very well be your neighbor).
Ready for convenient service?