We're here 'til midnight®
Furnace Safety Check & Inspection in Charlotte, NC & Beyond
Don't Wait for Furnace Problems. Schedule a Heat Check Today! Your heating system should be inspected by a professional EVERY year to keep it running and protect your family.
Schedule with our safety experts today to certify your furnace Family-Safe. Just $89 to keep your family safe and warm all winter long!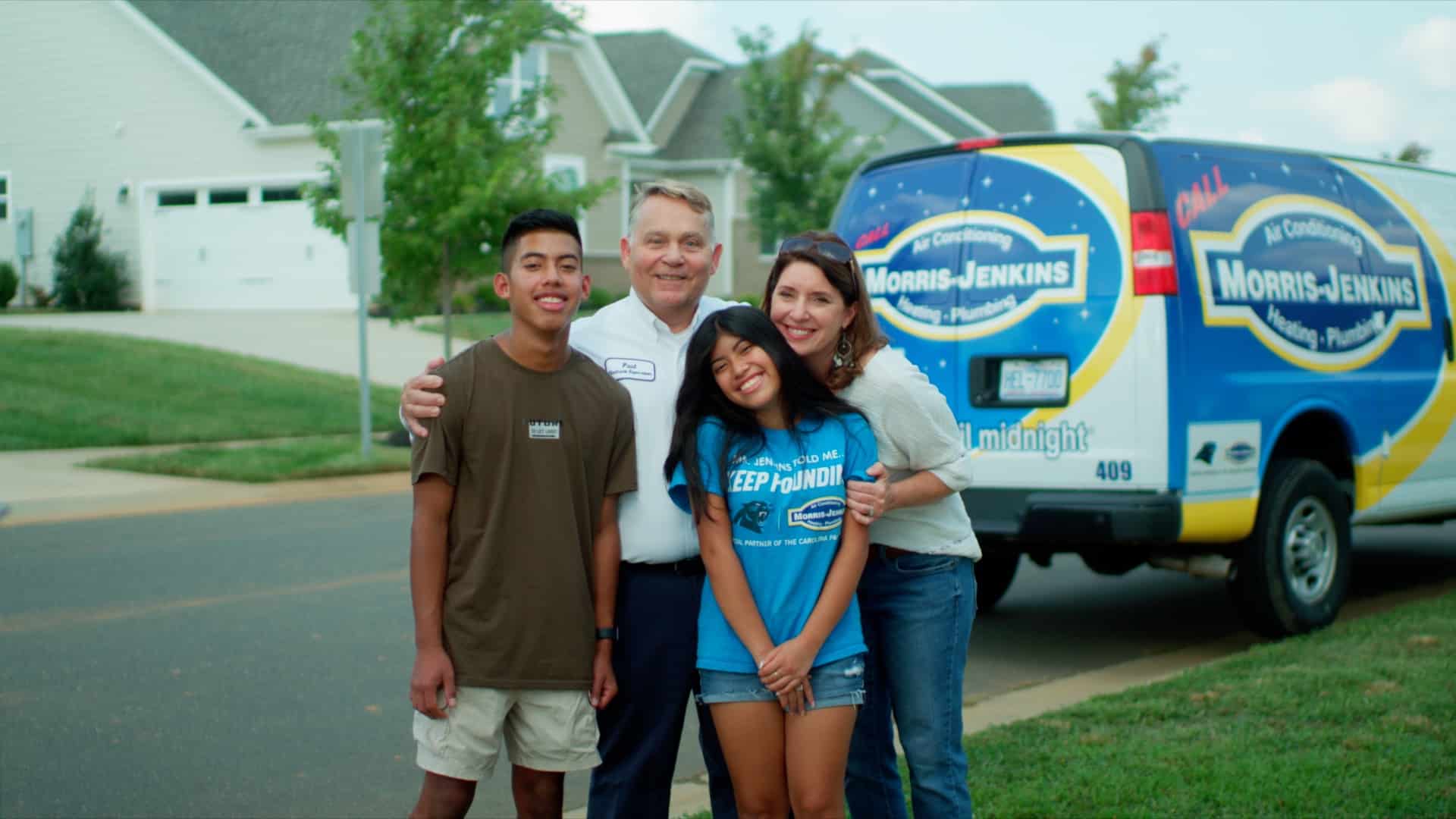 Our technicians have families, too.  Your heat safety check will be done the RIGHT way because that's what we'd want for our own families. After all, family is everything.
When you schedule your heat safety check with Morris-Jenkins, one of our safety experts will come out and do a careful inspection of your furnace to make sure carbon monoxide won't sneak into your family's air this winter. Think there's no way carbon monoxide could end up in YOUR home? Think again. According to the Centers for Disease Control and Prevention, at least 430 people are killed by carbon monoxide every year. All it takes is a small crack in your heat exchanger to let this gas into your home. Let us make sure everything looks secure and safe!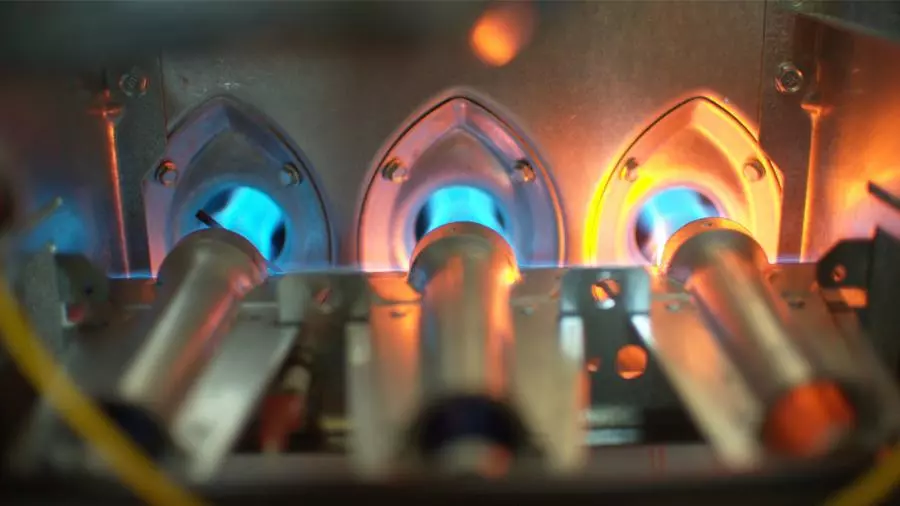 While we're at it, we'll check for:


Fire hazards. Your furnace is a controlled fire burning in your home. Fortunately, your heating system comes with several safety features that keep the fire contained. If your unit is damaged, these sensors and features might not work right. That can lead to temperature control failures, flame roll-out disasters, and delayed ignition.
Toxic gas leaks. If your safety pressure control fails, toxic gases can leak into your home.
Other toxic fumes. A clogged exhaust system (or one improperly installed) allows toxic fumes into your home that can cause headaches, nausea, and other serious health problems.
Wear and tear. Even if the wear and tear on your unit doesn't pose a threat to your family's safety, you still don't wanna risk your heat going out on the coldest winter nights. We'll make sure they stay cozy all season!
Because we love making things easy for you, we'll also check your smoke detectors, carbon monoxide detectors, and filters while we're there!
During your heating maintenance visit, your technician will:
Inspect all high voltage wires to prevent possible fires.
Test possible CO levels in the home.
Check the integrity of the heating system to look for anything that could lead to a gas leak or fire.
Test all safety switches to make sure your unit prevents CO leaks and fire hazards.
Clean the unit to keep dust and debris from causing a fire in your unit.
Search for any critters that have moved into your ductwork or equipment.
We don't cut corners when it comes to your family's safety. Not only will we make sure your furnace is working right, but while we're at your home, your technician will also check your smoke detectors, carbon monoxide detectors, and filters!
Did you know regular maintenance can actually save you money?
Sure, regular maintenance reduces the risk of breakdown by 95%, but it can also lower your utility bill by up to 30%!
It's time to schedule your furnace maintenance. Don't wait until your furnace breaks or causes problems for your family. Make sure they'll stay warm and safe all winter long!