Air Conditioning Tune-Up & Maintenance Pros in Concord, NC
Choose an Air Conditioner Service
Help your AC live longer and run better
Saving energy is a big reason to schedule seasonal AC service, too. Did you know that a tune-up can save you up to 40% on your energy bills? We've seen it happen and it brings a smile to our faces. Plus, it's gonna stay a lot cooler in your house when your AC isn't running on worn-out parts. We want you to stay comfortable all summer long, and a reliable AC is gonna go a long way.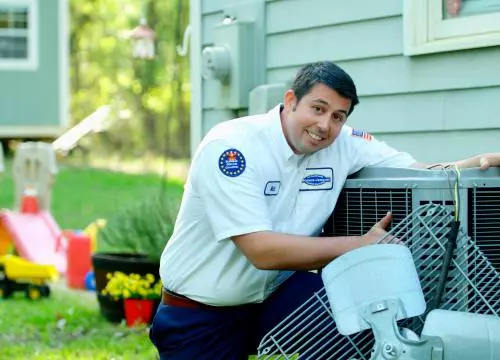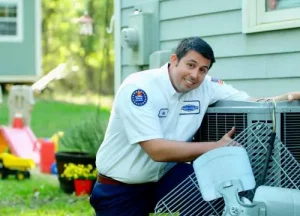 FREE smoke alarm battery change
100% money-back guarantee
How It Works
Signs You Need This
Education
Why Choose Us
How It Works
AC Maintenance in Concord
In Concord, we get days that are so hot you wanna close your curtains, crank up the AC, and pretend you live somewhere colder. But there's no escaping the heat if you're worried about your AC running up the energy bills or breaking down at any second. We can take those worries away! We offer AC maintenance so you never have to fight with your air conditioner to get a comfortable house. We've got all the options you need to keep your AC running at 100% whether it's old, young, or somewhere in between.
Signs You Need This
Education
Why Choose Us
Priority Advantage© Membership
Evaporator Coiled Airflow Adjustment
Contactor and capacitor test
Bi-annual maintenance visits
Ready for convenient service?