Furnace Tune-Up Service Experts in Fort Mill, NC
Choose a Heat Pump Service
Heat Pump Tune-Ups in Fort Mill
You rely on your heat pump for both cooling and heating. It runs all year long, so it's one appliance that can't go without regular maintenance. The experts at Morris-Jenkins can provide you with the heat pump tune-ups you need to make it through the winter or summer with a heat pump you can rely on.

All of our heat pump maintenance services include: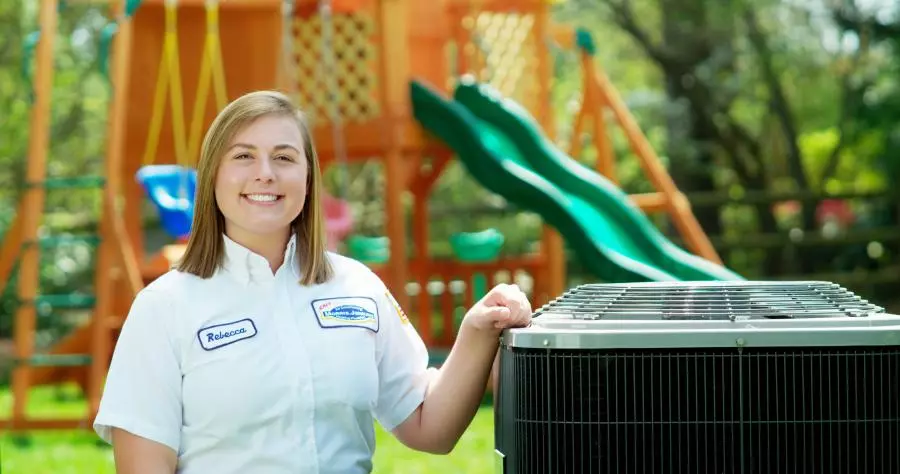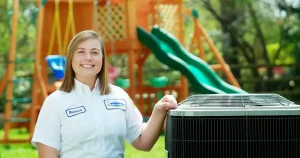 FREE smoke alarm battery change
100% money-back guarantee
Why Morris-Jenkins
Heat Pump Maintenance Options
We Make it Easy
You're Gonna Love These People!
Why Morris-Jenkins
Fort Mill Heat Pump Tune-Ups You Can Rely On
You likely get a lot of use out of your heat pump, with both heating and cooling providing year-round comfort. This constant use means that natural wear and tear happens quickly, and regular maintenance is essential to keep your device running right.
Forget the "heat pump tune-up near me" Google search. Call Morris-Jenkins, and we can get (or keep) your heat pump in perfect condition!
System Renovations for the Ultimate Maintenance
A system renovation includes a very thorough inspection and testing of the electrical, mechanical, and refrigerant systems. We'll also clean and fine-tune your system. It's that extra bit of TLC that helps it run like it's in its prime!
Heat Pump Tune-Ups When You Need Them
At Morris-Jenkins, we understand that you're busy, and it can be difficult to keep up with important maintenance for your home when there's so much else going on in life. That's why we're available evenings and weekends til midnight at no additional cost. Schedule your maintenance whenever you see fit!
Heat Pump Maintenance Options
We Make it Easy
You're Gonna Love These People!
Priority Advantage© Membership
Evaporator Coiled Airflow Adjustment
Contactor and capacitor test
Bi-annual maintenance visits
Ready for convenient service?