Heat Pump Maintenance & Tune Up in Marvin, NC
Choose a Heat Pump Service
Help your heat pump live longer and run better
Tune-ups with the right company can keep you warm all winter and cool all summer without a big utility bill. We've been helping families in Marvin to keep their homes comfortable since 1958. It's nothing new to us, but we get that it might be new for you. Don't worry, we'll walk you through the process without spouting off jargon like we're walking encyclopedias. We just wanna help your heat pump work well for the next 10-15 years. If you're in Marvin, get in touch with us today!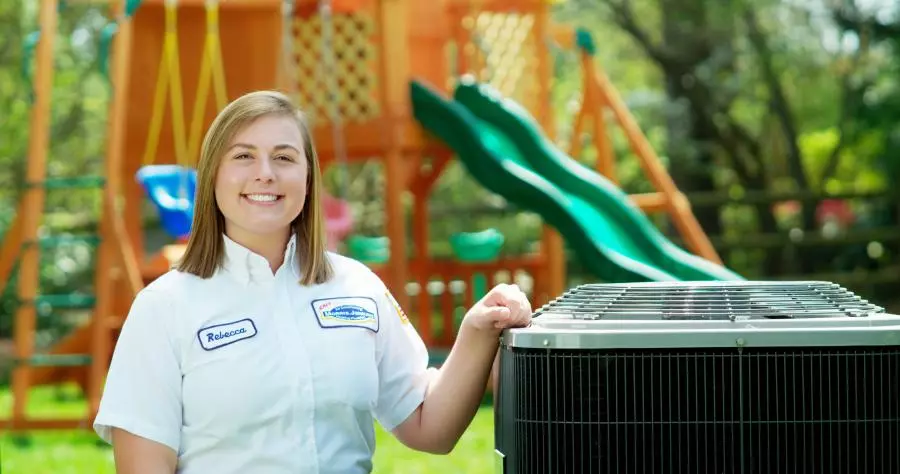 FREE smoke alarm battery change
100% money-back guarantee
How It Works
Signs You Need This
Education
Why Choose Us
How It Works
Heat Pump Tune-Up in Marvin
It may only take you a couple of minutes to tune up your guitar. But heat pump tune-ups can be a little more complicated. Unless you're a heating technician, you'll want a heat pump company to get it done for you. You've probably already put a lot of time and money into researching heating systems and having your heat pump installed. Keeping it maintained is the best way to make sure it keeps working well for years.
Our team at Morris-Jenkins can take care of you and your heat pump. We know it's more than just a decoration. It's the only thing keeping you warm when the weather gets chilly in Marvin. So let us know when you've got time, and we'll get a tune-up on your schedule!
Signs You Need This
Education
Why Choose Us
Priority Advantage© Membership
Evaporator Coiled Airflow Adjustment
Contactor and capacitor test
Bi-annual maintenance visits
Ready for convenient service?