Heat Pump Maintenance Company in Matthews, NC
Choose a Heat Pump Service
Help your heat pump live longer and run better
Have you ever felt nervous when setting up an appointment for your heat pump? You may be wondering if the company is gonna follow through with their promises. We don't blame you! A lot of us have had bad experiences with service companies before, too. That's why we wanna be different. We're not afraid of doing the right thing. We've been doing the right thing for more than 60 years and it's never led us wrong! That's why lots of people in Matthews trust us, and only us, to take care of their heat pumps. Just have a chat with your neighbors! They'll tell you why we're the way to go.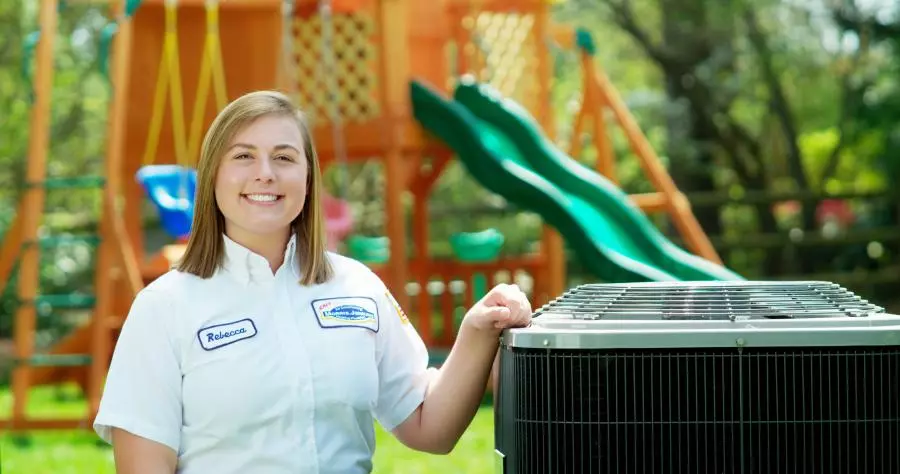 FREE smoke alarm battery change
100% money-back guarantee
How It Works
Signs You Need This
Education
Why Choose Us
How It Works
Heat Pump Tune-Up in Matthews 
"I love spending money on my heat pump!" said no one, ever. There are so many things we'd rather spend our money on. A vacation to the beach, a surf and turf dinner, or some concert tickets to The Fillmore– there are a lot of fun things you'd rather save for. But what if we told you that you might be able to put aside more money for these things by spending a little on your heat pump now? At Morris-Jenkins, we want you to save on repairs by taking a look at our heat pump tune-up services in Matthews.
Signs You Need This
Education
Why Choose Us
Priority Advantage© Membership
Evaporator Coiled Airflow Adjustment
Contactor and capacitor test
Bi-annual maintenance visits
Ready for convenient service?