AC Maintenance & Tune Up Services in Mint Hill
Choose an Air Conditioner Service
Help your AC live longer and run better
A little AC maintenance can go a long way to keeping costs lower. There's a lot we can do at Morris-Jenkins to solve all these problems and keep your AC running year after year.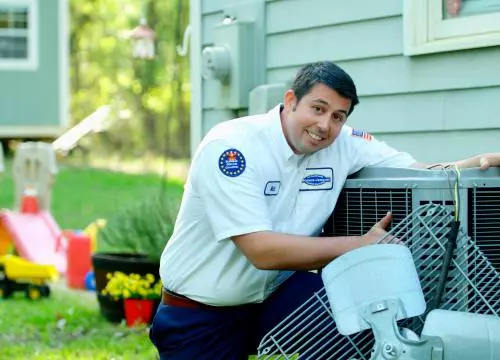 FREE smoke alarm battery change
100% money-back guarantee
Time for Tune-Up
Do I Need This?
Options
Why Choose Us
Time for Tune-Up
AC Maintenance in Mint Hill
Spending money on your AC isn't what you'd call fun. You don't get the same thrill out of knowing that your AC is in good condition as you do from riding a rollercoaster at Disney World. But having to call for emergency repairs is the exact opposite of fun. It's right down there with falling in a puddle or hitting your head on the corner of a cabinet door. So if you wanna save yourself the trouble, it can be worth it to put an AC tune-up on your schedule. It's the best thing you can do to avoid breakdowns. At Morris-Jenkins, we've got all the services you need in Mint Hill to keep your AC in good shape.
Do I Need This?
Options
Why Choose Us
Priority Advantage© Membership
Evaporator Coiled Airflow Adjustment
Contactor and capacitor test
Bi-annual maintenance visits
Ready for convenient service?