Expert Heat Pump Tune-Up in Monroe, NC
Choose a Heat Pump Service
Help your heat pump live longer and run better
We know calling strangers to come to your home and work on one of your most important systems can be scary. But at Morris-Jenkins, your heat pump is in safe hands. We hope that after a couple of friendly conversations with us, we won't feel like strangers anymore. Some of us probably live just down the street from you in Monroe, so we wanna feel more like neighbors to you. Call or text us today to get a tune-up scheduled!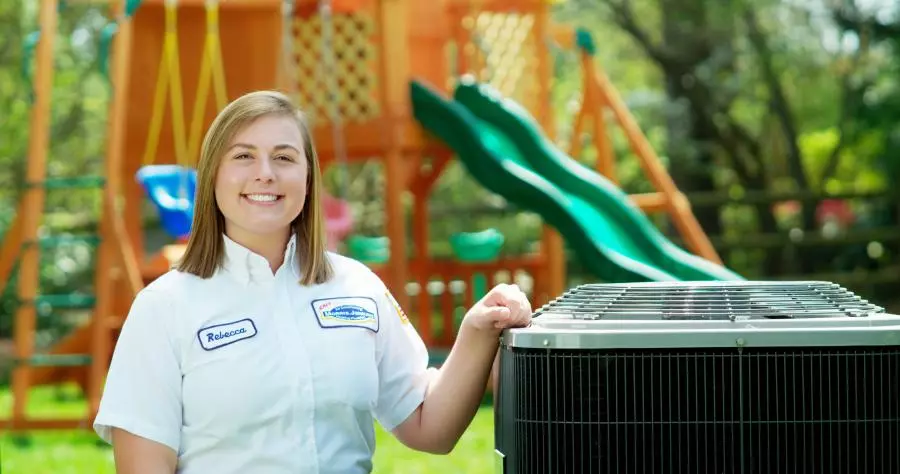 FREE smoke alarm battery change
100% money-back guarantee
How It Works
Signs You Need This
Education
Why Choose Us
How It Works
Heat Pump Tune-Up in Monroe
You don't wanna think about your heat pump. We get that! When the weather outside gets chilly, you wanna be able to turn your thermostat over to heat and cozy up with a hot chocolate. You might not think about your heat pump unless it didn't listen to you when you set it to heat your home. Fortunately, there's a super easy thing you can do to make sure your heat pump is set for winter!
If it's been a while since you had your heat pump looked at, we're here to get your regular maintenance going again. Morris-Jenkins is a great place to turn to for a heat pump tune-up. We're the friendliest heating techs around, and we're excited to work with Monroe families.
Signs You Need This
Education
Why Choose Us
Priority Advantage© Membership
Evaporator Coiled Airflow Adjustment
Contactor and capacitor test
Bi-annual maintenance visits
Ready for convenient service?