Heat Pump Tune-Up Experts in Mount Holly, NC
Choose a Heat Pump Service
Help your AC live longer and run better
Tune-ups are part of your preventative maintenance for your heat pump. You're not trying to fix something that's already broken, you're keeping those things from happening. A heat pump tune-up is the best way to keep major parts from breaking down during the coldest day of the year.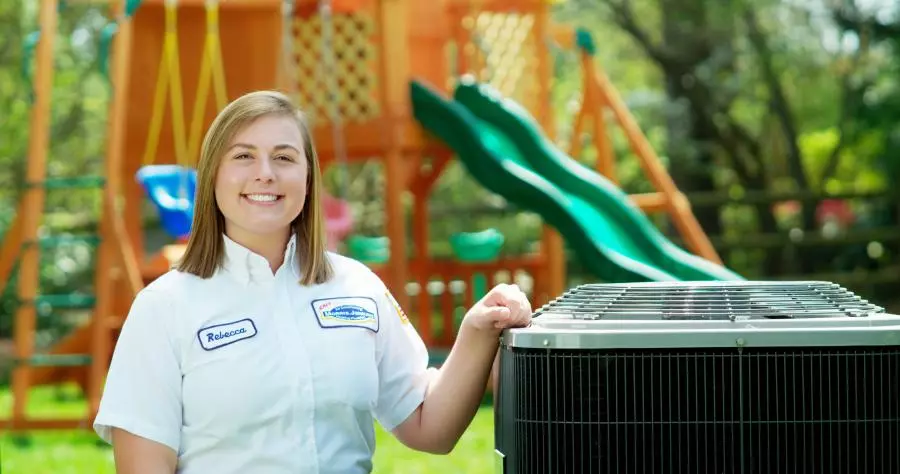 FREE smoke alarm battery change
100% money-back guarantee
How It Works
Signs You Need This
Education
Why Choose Us
How It Works
Heat Pump Tune-Up in Mount Holly
It might be fun to get out in the snow or rain to go sledding or to splash in the puddles. But when you've shrugged off your snow clothes or brushed the rain out of your hair, you're gonna want somewhere cozy to get the warmth back into your fingers and toes. Even though we don't get a lot of snow in Mount Holly, it still gets cold in the winter. Even foggy, drizzly days can make you feel like you'll never get warm again. But having your heat pump in prime condition can make rainy days feel like a little vacation.
The best way to keep your heat pump running well is to give it a tune-up every year. When the cold is reaching your bones, you don't wanna have to worry about whether your heat pump will keep your family warm. At Morris-Jenkins, we've got tune-up services for heat pumps in Mount Holly to keep you warm this winter.
Signs You Need This
Education
Why Choose Us
Priority Advantage© Membership
Evaporator Coiled Airflow Adjustment
Contactor and capacitor test
Bi-annual maintenance visits
Ready for convenient service?