Your AC deserves some TLC
Schedule your Check'n'Wash
Keep your home cool for just $89!
Safety Check AND AC Wash – for just $89
Let us bring your A/C into service Gently
Don't wait for your A/C to break
With temperatures reaching the high 90s, your air conditioner rarely gets a chance to rest. We don't want you to suffer in this heat if something inevitably malfunctions.
For just 89 dollars, a Morris-Jenkins technician will wash the outside coils and make sure your unit is in top-notch condition.
MORE than your regular safety check
Our technicians will perform a complete Safety Check to ensure everything is working as it needs to. For a limited time, they'll also wash the outside unit – a service our Priority Advantage customers enjoy on every maintenance visit!
Your AC works hard every summer. Did you know it's at risk of damage during the winter? When you call Morris-Jenkins for your $89 Check'N'Wash, you're making sure your family stays cool all summer long! Why risk a broken air conditioner? You deserve to feel comfortable in your own home. Don't worry; we'll bring your unit into service gennnntly!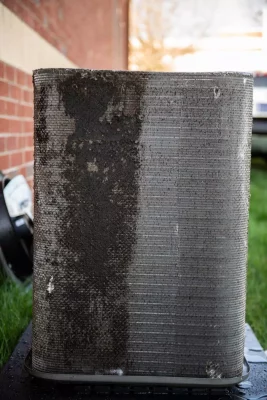 Everyone knows it's a Check'n'Wash!
FREE Battery Change for your smoke alarm
FREE filter change
100% Money Back Guarantee