Heat Pump Tune-Up & Maintenance in Gastonia, NC
Choose a Heat Pump Repair, Install or Tune-Up Service
Help your heat pump live longer and run better
Have you ever heard of a heat pump tune-up? We've got something even better. After all, your family deserves the best! Instead of your average tune-up, we've got something called a system renovation. It's the kind of love and care your heat pump needs before the winter weather!

All of our heat pump maintenance services include: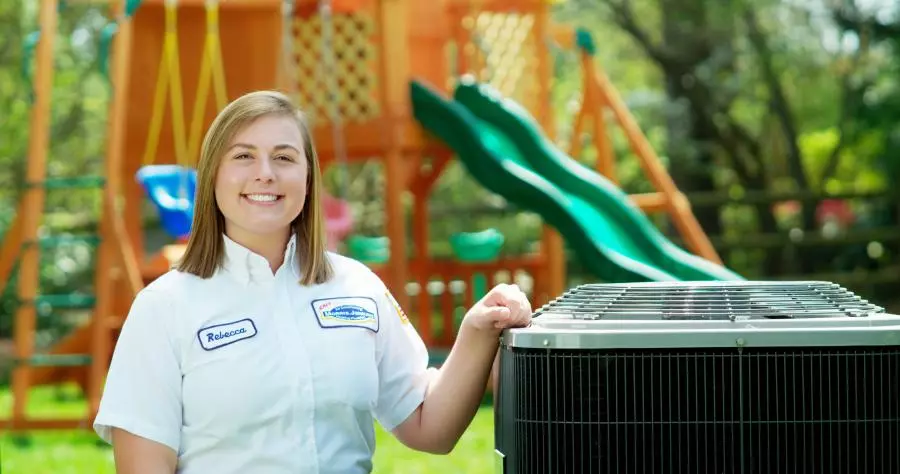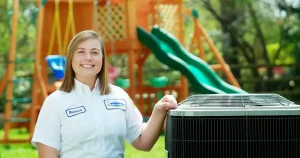 FREE smoke alarm battery change
100% money-back guarantee
Why Morris-Jenkins
Heat Pump Maintenance Options
We Make It Easy
You're Gonna Love These People!
Why Morris-Jenkins
Why Choose Morris-Jenkins for Heat Pump Tune-Ups in Gastonia
A heat pump works like an air conditioner in reverse. Your unit works hard ALL YEAR to keep your family comfortable, so it's easy to understand how parts can start to wear down. Heat pumps have a way of knowing when it's the most inconvenient time to break down, and they'll do exactly that. That is, unless you have a professional maintain your unit. Tune-ups give your technician a chance to keep an eye on your unit to let you know if something looks like it might need some extra love.
What Makes a System Renovation So Special?
We do things the right way, even when it's not the easy way. We never take shortcuts! When you schedule your system renovation, we'll take our time checking out all kinds of components of your heat pump to make sure your family is all set for the winter. This includes cleaning your unit so it can work more efficiently.
Here til midnight!
You've got a lot on your plate. When you're ready to schedule your furnace tune-up, you shouldn't have to take a day off work. That's why we offer weekend and evening appointments at no extra cost!
Heat Pump Maintenance Options
We Make It Easy
You're Gonna Love These People!
Priority Advantage© Membership
Evaporator Coiled Airflow Adjustment
Contactor and capacitor test
Bi-annual maintenance visits
Ready for convenient service?