We're here 'til midnight®
Start your career in the trades:
Entry Level HVAC Technician

Have you ever been told that being an HVAC Technician or Plumber is a "man's job?"
You're a hands-on girl who isn't afraid of a little dirt.
You love meeting new people, and you have a talent for making them smile. It's about time you do something you'll truly enjoy, and make a great living doing it!
You'd be a great fit in one of our training programs! The thought of a desk job makes you cringe. If you love to work with your hands instead but you're a bit intimidated by the thought of getting into the trades, you've come to the right place. Whether you choose HVAC or plumbing, you'll be a part of the Morris-Jenkins family. We can provide you with in-depth training, an encouraging and supportive team, and a full-time job!
Oh yeah! And did I mention? We pay YOU for training.
Morris-Jenkins is proud to say we won Top Workplace USA in 2023! Not only that, but we've been recognized with the Charlotte Observer's Top Workplace award in 2016, 2017, 2019, 2020, and 2022!! People love it here. Apply now to join one of the best workplaces around!
When you work at Morris-Jenkins, you'll be respected, and you'll be recognized for your achievements. We wanna celebrate you and support you along your career journey!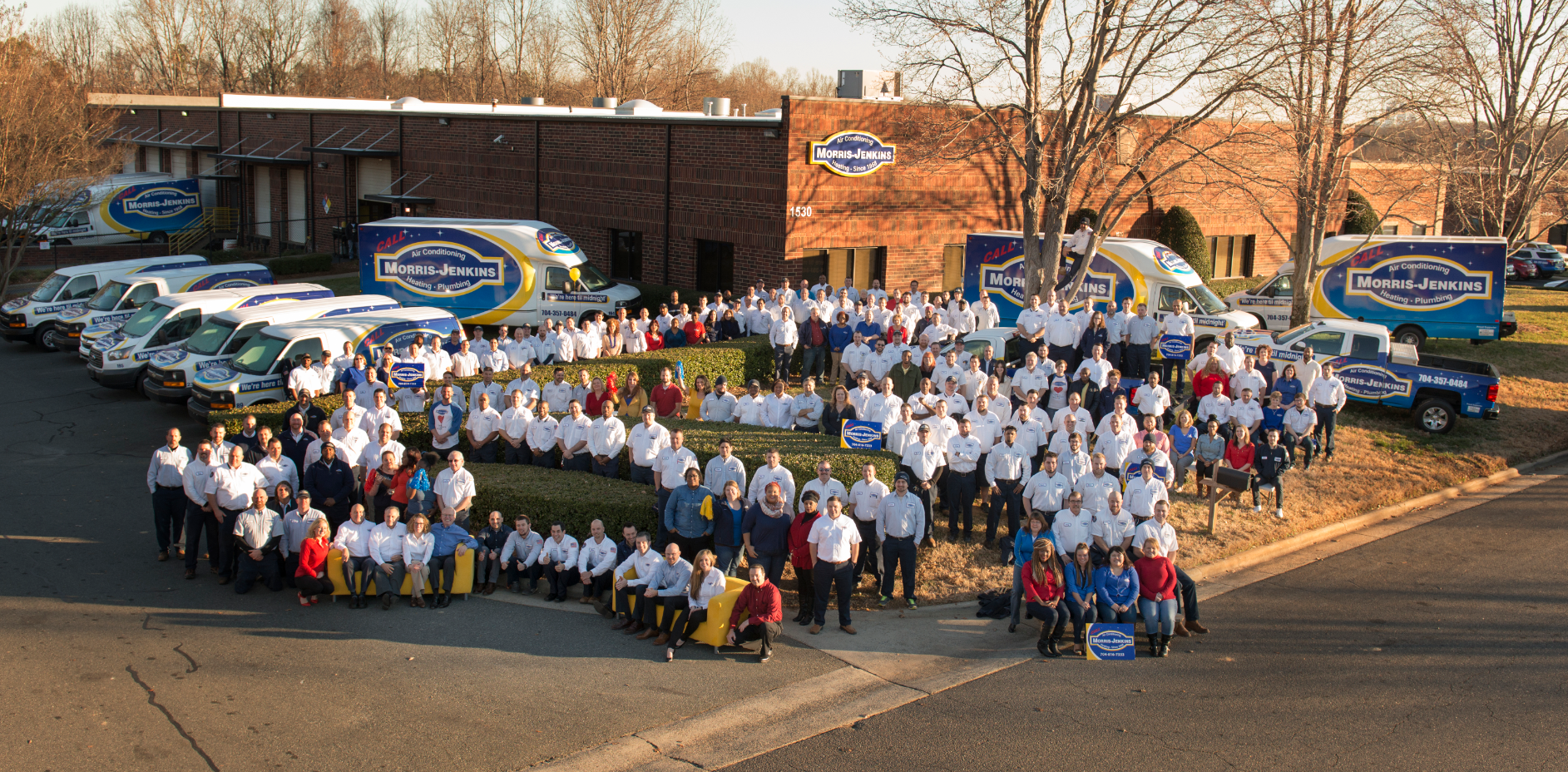 You might be a bit skeptical of the thought of getting into the trades.
Maybe your family raised you around old-school beliefs of a "man's job" and a "woman's job."
You're not afraid of a challenge, but you might have some questions about taking this career path.
The amazing women of Morris-Jenkins have all been in your shoes before, but ask any of them—the only regret they have is not making the decision to apply sooner!
What Do Our Employees Have to Say?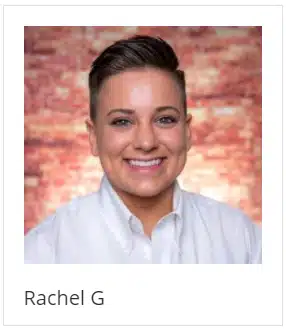 One of our plumbers, Rachel G, shared that she grew up with a family that expected her to be a teacher or a stay-at-home mom. Those just didn't feel like her calling. Rachel loves customer service and problem solving! She started off working in the Morris-Jenkins warehouse, but decided a short time later to take a leap and join the Build-a-Plumber program. When she showed up for the first day of class, she was the only female. She questioned her decision, but she stuck with it. Shortly after starting, she realized how encouraging her classmates and coworkers were. "I have so much support behind me- men and women, but mostly men, which is very rewarding. They never make me feel less than, they never make me feel weak, and they most certainly never treat me different because I am female," she says. We asked Rachel about her thoughts on being a plumber. She commented, "I love putting my boots on every day, knowing what tools to grab for the job, and being able to properly diagnose something, less than a year into the field, with absolutely no previous knowledge."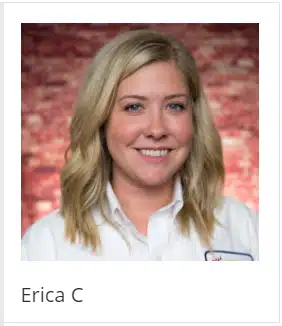 The Morris-Jenkins Field Trainer, Erica Cline, feels she has benefitted tremendously from taking a career in the trades. "I am a new homeowner, and my knowledge from this trade not only helped me IMMENSLY in the home buying process, but the skills I've gained have made home improvement a breeze. I haven't needed to borrow to buy any tools for small projects. I was able to repair my own heat when it started making a weird noise one night."Before joining one of our training programs, Erica didn't know anything about the industry. Less than two years later, she has received multiple national certifications and she now works in our training department. "The career doesn't require as much physical strength as you would think. Mental ingenuity goes much farther than physical strength," she says. When reflecting on the benefits of being a woman in the trades, Erica says, "I like standing out as unique and special, and as a woman in the trades, I get to feel special every day. When a customer opens the door and says, 'I've never had a female tech before!' I get the opportunity to really impress them with my skills and knowledge, and I may even get to influence their perceptions of what women are capable of."
Both of our training programs offer classroom and hands-on training, with opportunities to experience actual service calls where you'll learn real-life situations. At the end of training, we hold a graduation ceremony and offer you a full-time job (with year-round stability). Many of our Tech Builder graduates are now making more than $100k a year.
Plumbers are Healthcare Workers
Did you know the World Health Organization (WHO) considers plumbers to be healthcare workers?
That's because they protect the health of the nation! Without proper plumbing, families would be at risk for countless deadly diseases. Because of plumbers and modern plumbing, we have access to clean water directly in our homes. Not only that, but plumbers detect sewage leaks and carbon monoxide (CO) leaks before damage is done—you can save lives. Being a plumber is something you can be proud of.
You Deserve to Feel Appreciated
You work hard, but you don't get the appreciation you deserve.
Our customers love our technicians & plumbers!
When someone's plumbing or HVAC isn't working, it can put everything in their life on pause. It's stressful, frustrating, and can even be scary for them. But when you arrive, you're like superwoman coming to save the day! Our customers are so appreciative. In fact, we get so many reviews that we read some of the reviews at the beginning of each weekly meeting so everyone can hear what a great job you did!
Career changes can be scary. We get it! That's why we've talked to some of our recent graduates of the Tech Builder program and the Build-a-Plumber program to see what they had to say about their experiences in the programs. These articles could also help you decide between Tech Builder (HVAC) or Build-a-Plumber, if you're unsure which direction suits you better.
Check out the Tech Builder article here!
Or check out the Build-a-Plumber article here!