If you've ever thought about a career in the trades but you don't know where to start, stop what you're doing and check this out! Morris-Jenkins offers a program like no other for people who wanna become skilled plumbers in the Carolinas. Not only will we train you in the classroom and with hands-on experience, not only will you have a full-time job after you graduate from the program, not only are you going to be led by the most knowledgeable team of plumbers around, but you'll get paid during training.
That's right. This is your chance at entry-level paid training, where you can learn to be a skilled plumber!
Instead of paying for an education and hoping you find a job, we'll pay you to learn (we want you to focus on your studies, not on how you'll pay the bills!) and we'll hire you full-time afterwards.
Wanna learn more about what it's like to join the Build-a-Plumber program? We talked to three of our recent graduates to get their input.
What Was Your Favorite Memory from the Program?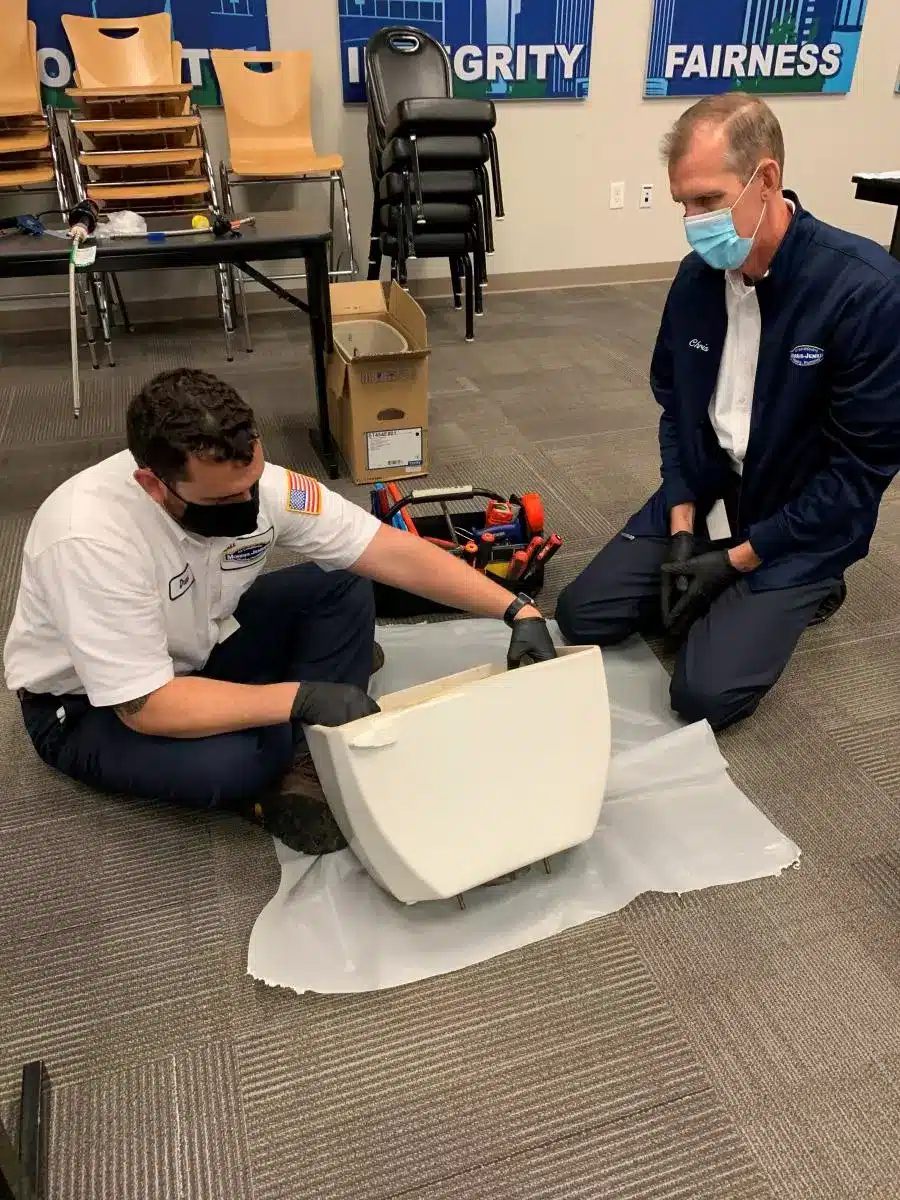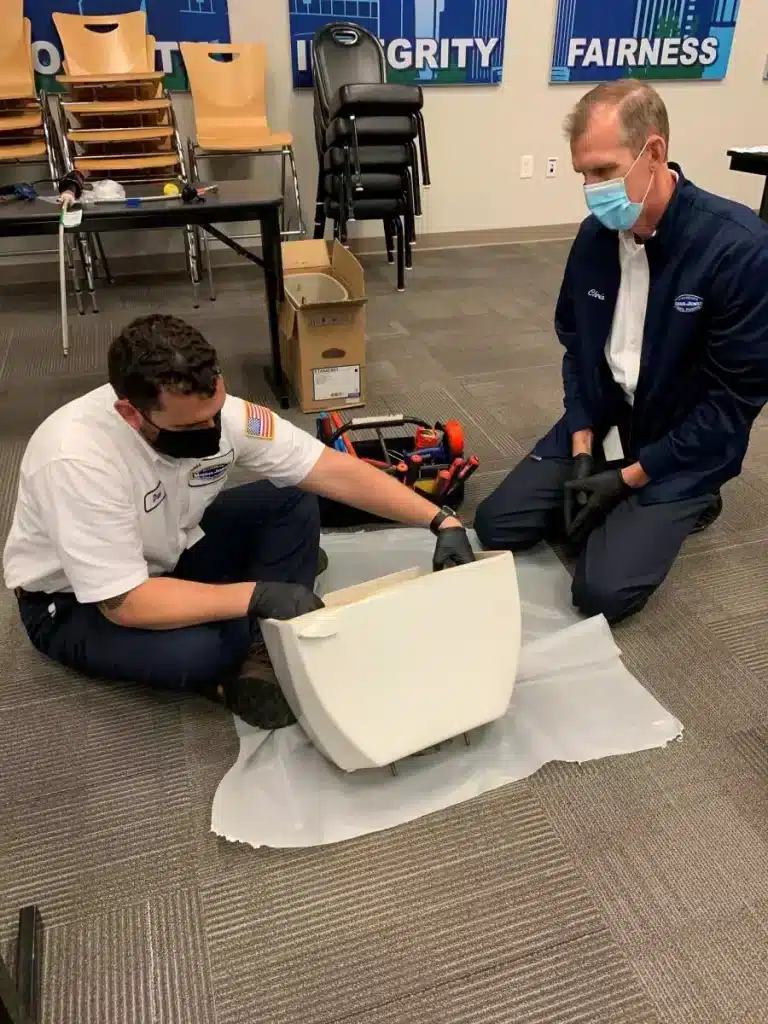 Brandon, one of our recent Build-a-Plumber graduates, was part of the largest class yet! He says his favorite moment was when him and his classmates were in the office doing hands-on training. "We basically tore apart every bathroom and put them back together," he says. One of his classmates, Edward, says his favorite moment was "being with everyone the day we all found out we had passed the class. Reminiscing on how hard we worked individually and as a team, and then seeing the excitement on everyone's faces that we were about to embark on a new chapter in our lives was something special." Edward isn't alone in his fond memories of his classmates. In fact, recent graduate, Sean, also says the memories he formed with new friends from his study group were some of his favorite moments.
When you join Build-a-Plumber, you'll make new friends who are going on the same exciting journey as you. All of our graduates always talk about all the great memories they've made with classmates!
Recommended: "7 Common Beliefs About Plumbing"
What was The Day-to-Day Like?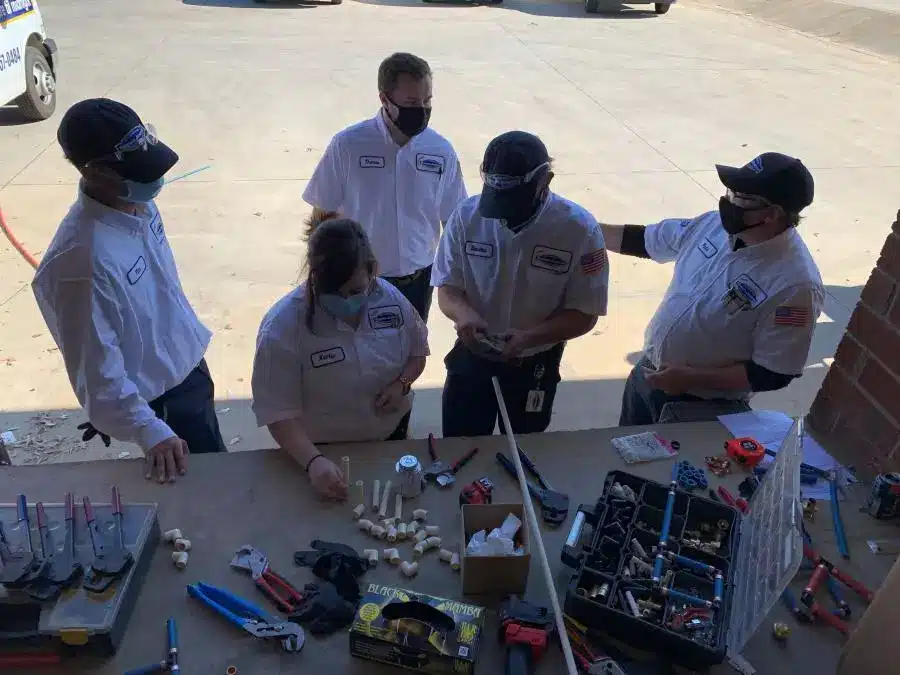 On day one of Build-a-Plumber, you might feel like you're in over your head. "I don't know anything about plumbing!" you might be thinking. Don't worry! When we say "entry-level paid training," we actually mean entry-level. Most of the people in the class come in with no experience or knowledge in plumbing, but they graduate and go into the field as absolute pros! "The general day-to-day of the class felt like I was in the greatest school on the planet," Sean says. "I was able to learn so much information from my time in the class."
We start you off in class, where you learn from the best trainers around. Not only will you talk about plumbing in a classroom setting, but you'll also get hands-on training around the office so you can see how things work for yourself. This is when the concepts you learn in class start to really make sense! After you've passed some tests and show what you've learned, you get to ride along with one of our experienced plumbers to see what it's like in the field helping customers. Before you know it, you'll be a full-fledged plumber yourself!
Why Did You Decide to Join Build-a-Plumber?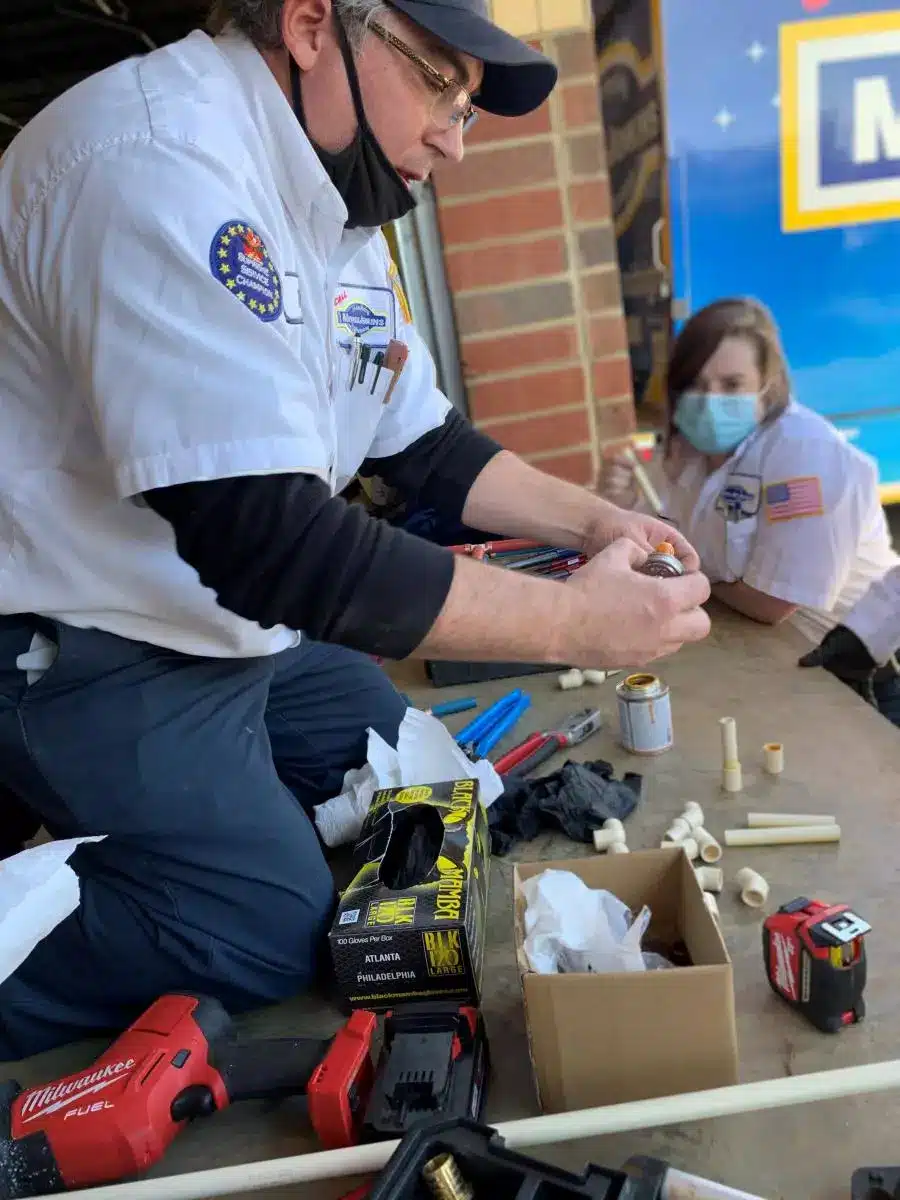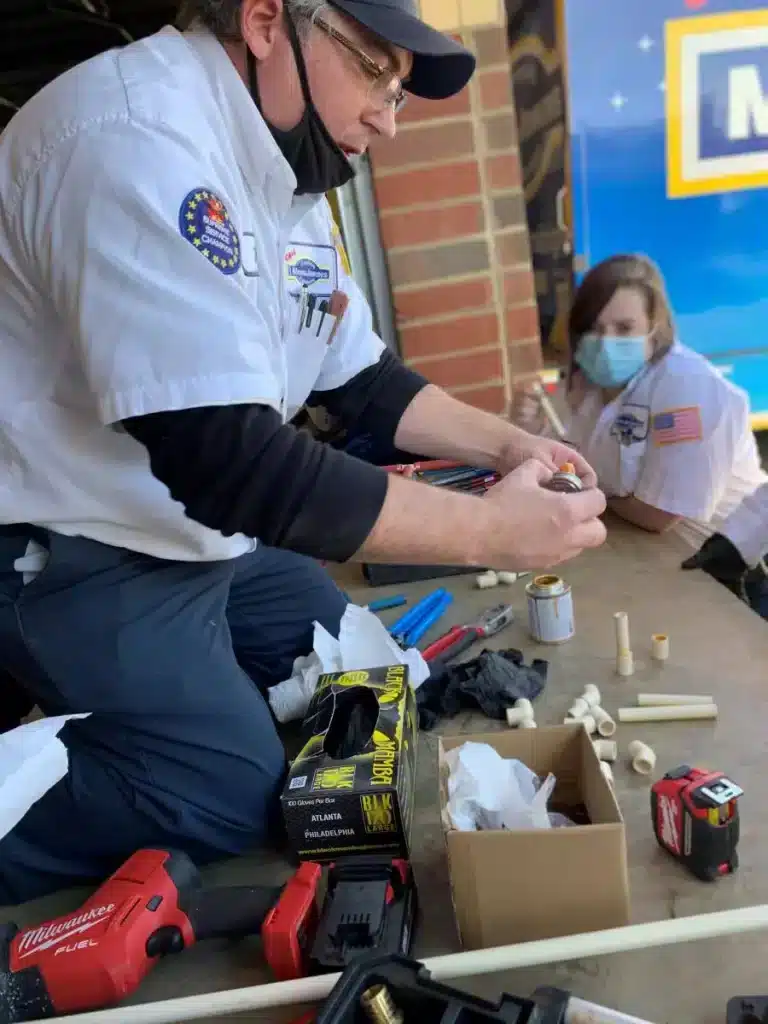 People are beginning to realize that college isn't for everyone. The trades give you the opportunity to make a difference in your community and work with your hands, and thanks to Build-a-Plumber, you can get started in your career with no debt. When we asked Sean, Edward, and Brandon why they decided to apply, they all agreed that the opportunity to start an exciting career was a huge factor, but they each had personal reasons, too.
"I wanted to apply for the Build-a-Plumber program because I wanted to begin a journey into a new career that would afford me the opportunities to be able to help others and for personal growth and development," Edward said. "Plumbing is a trade that is constantly advancing, and the sky is the limit on acquiring knowledge and skill in this field."
Brandon says he originally was interested in the HVAC side of Morris-Jenkins. "After talking to one of the techs that came to my home and getting her story of how she came to work for Morris-Jenkins and how much she loved the company, I knew I wanted to work here in any capacity. I never imagined I would ever become a plumber, but so far, I love it!"
Related: "An Office Worker's Day as a Morris-Jenkins Technician"
What Advice Do You Have for Anyone Considering Build-a-Plumber?
Build-a-Plumber is challenging, but it's immensely rewarding! We asked for some advice for anyone considering applying to Build-a-Plumber, and our graduates had some great tips.
"If you have the drive and motivation to put yourself out there and take that leap to start a new adventure in the world of plumbing, then this program is for you." Edward says. "You will be joining the ranks of the best of the best in the trade. As long as you do your part, the education, support, and training you receive at Morris-Jenkins will be invaluable assets that will become the foundation of your success."
Sean's biggest piece of advice for anyone starting in class was to study, study, study! Build-a-Plumber provides you with a ton of fantastic information, but you can't expect yourself to remember it all without some studying. "Bring your best." he says. "This class is set up for you to succeed, but only if you put in the time and effort needed."
Before starting at Morris-Jenkins, Brandon was a restaurant manager for nine years. "I truly never thought I would ever have a job where I wouldn't be stressed out all the time!" he said. "It's challenging, but very rewarding. You have nothing to lose and everything to gain!"