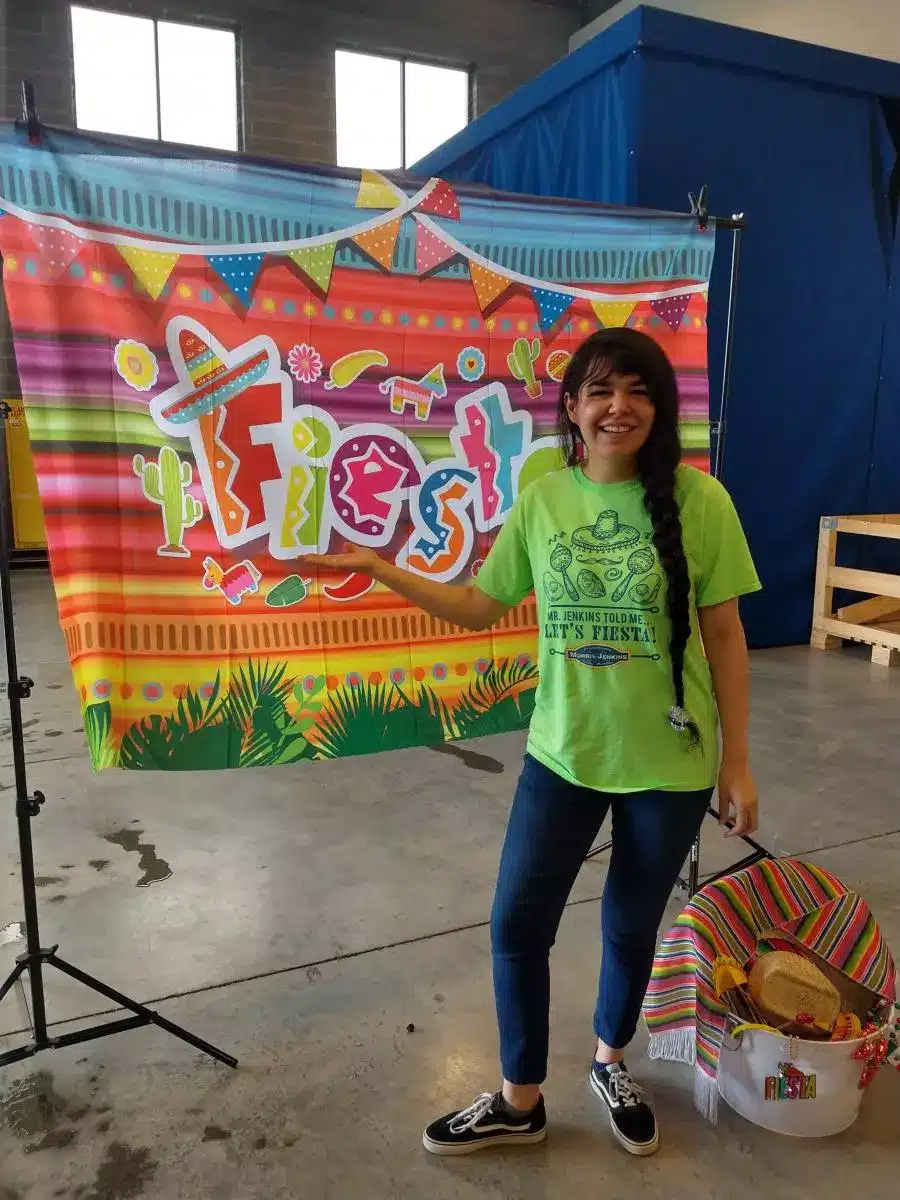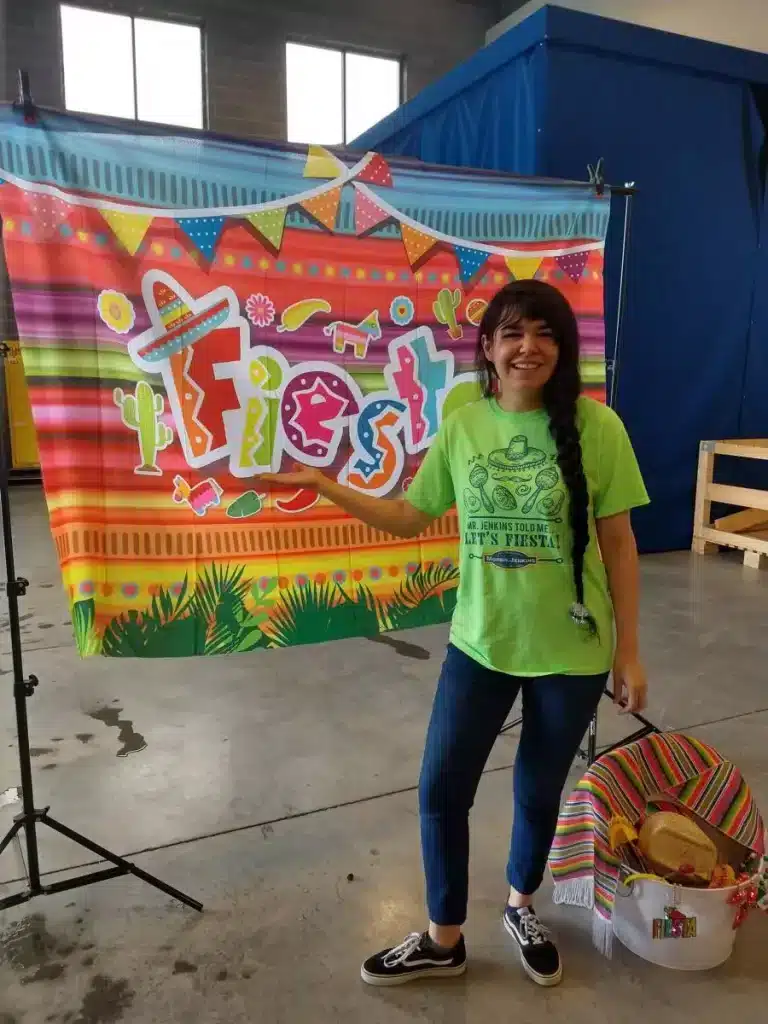 Do you prefer texting and online chatting instead of phone calls? Do you love getting to know people? Do you feel your best when you've helped someone?
You'd make a great eSupport Specialist! Taya Poplin-Redhouse has been a part of the eSupport team since 2018 and she loves it! We decided to talk to her about what makes her job so great, so maybe you can see why you'd love this job too!
What's Your Day-to-Day Like?
"My day to day really depends on what tasks that I am scheduled for, but I can definitely tell you every day always starts off with caffeine. Coffee is the one variable that always stays the same!"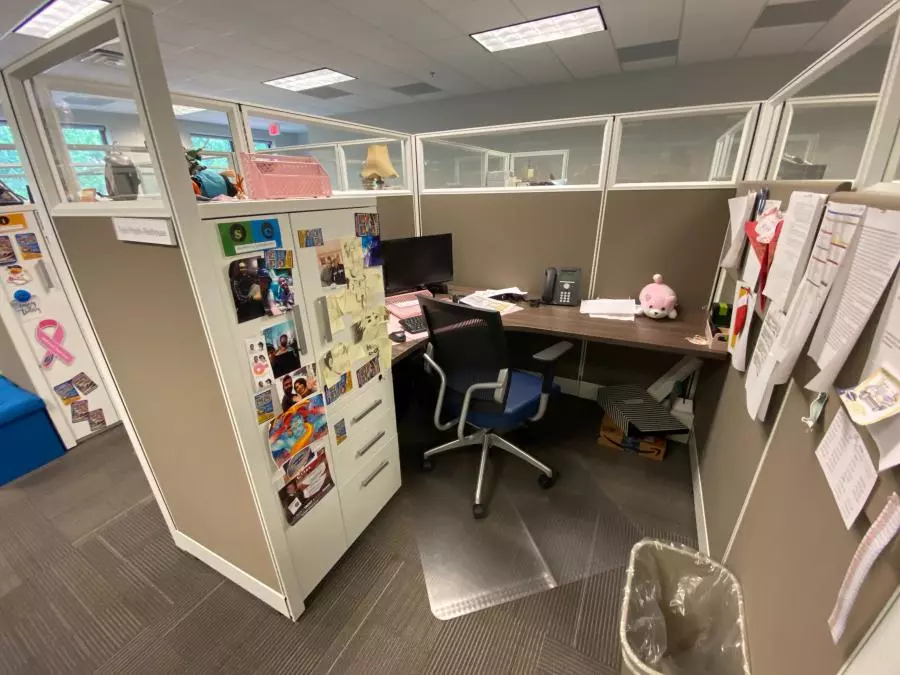 Unlike some companies that use scripts when chatting with customers, our specialists get to use their own voice and their own flare! We train you on everything you need to know, but we don't tell you what words to use. We know people will love you for YOU!
As an eSupport Specialist, Taya never has a dull day! Every customer that reaches out to her is different, and that keeps the job interesting. Morris-Jenkins has an online chat feature, texting, and social media messaging available for customers, and our support staff does a great job taking care of each person's needs. And we do things different!
Not only is each day as an eSupport Specialist a little different, but Taya says, "It takes a lot of multi-tasking and concentration to be in eSupport. Usually we are watching 2-3 tasks at any given time which can range from chatting online with customers, texting, emailing, and more. You never really know how busy it will be, so it depends on the day! The best part of the day-to-day though is slacking giphys, jokes, and memes to coworkers. We like to have fun!"
Related: "A Day in the Life of a Morris-Jenkins Customer Service Representative"
What's Your Favorite Morris-Jenkins Memory?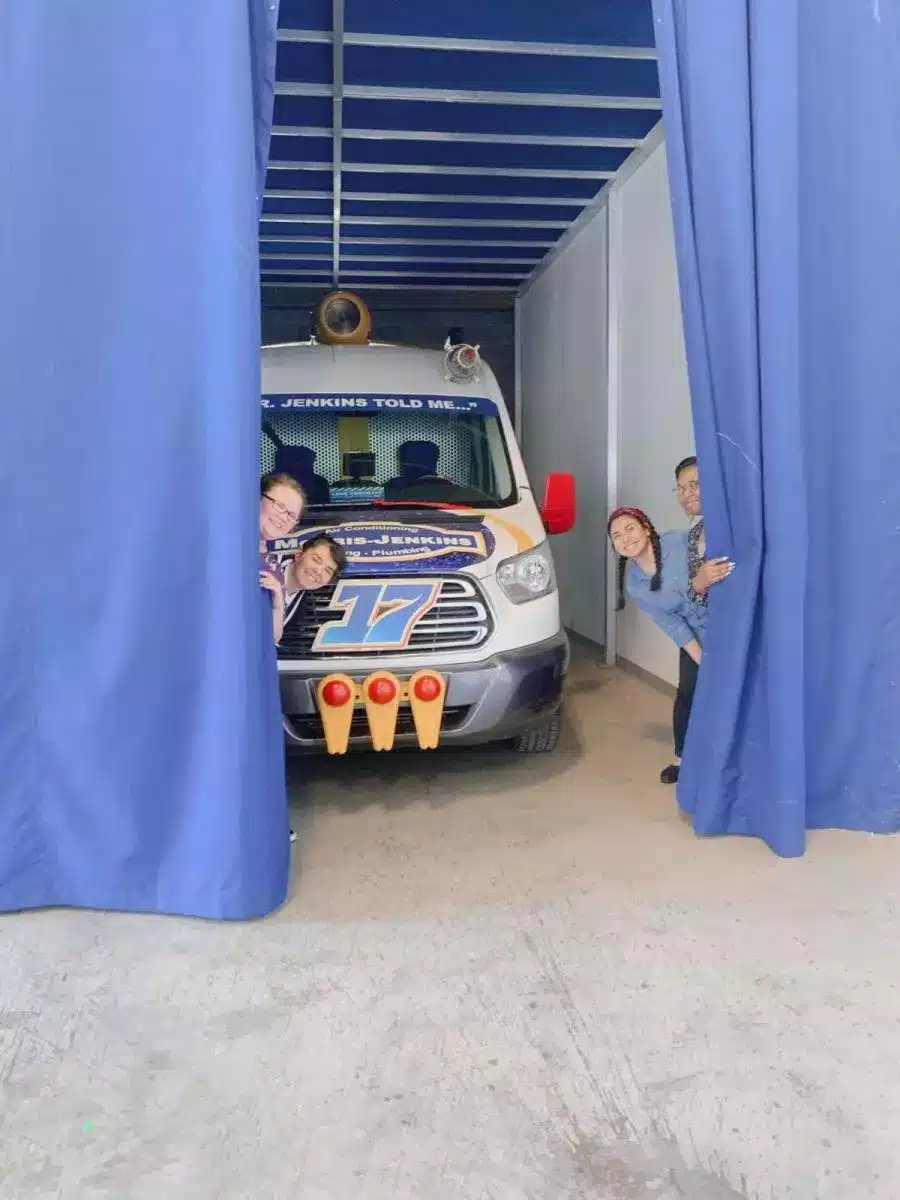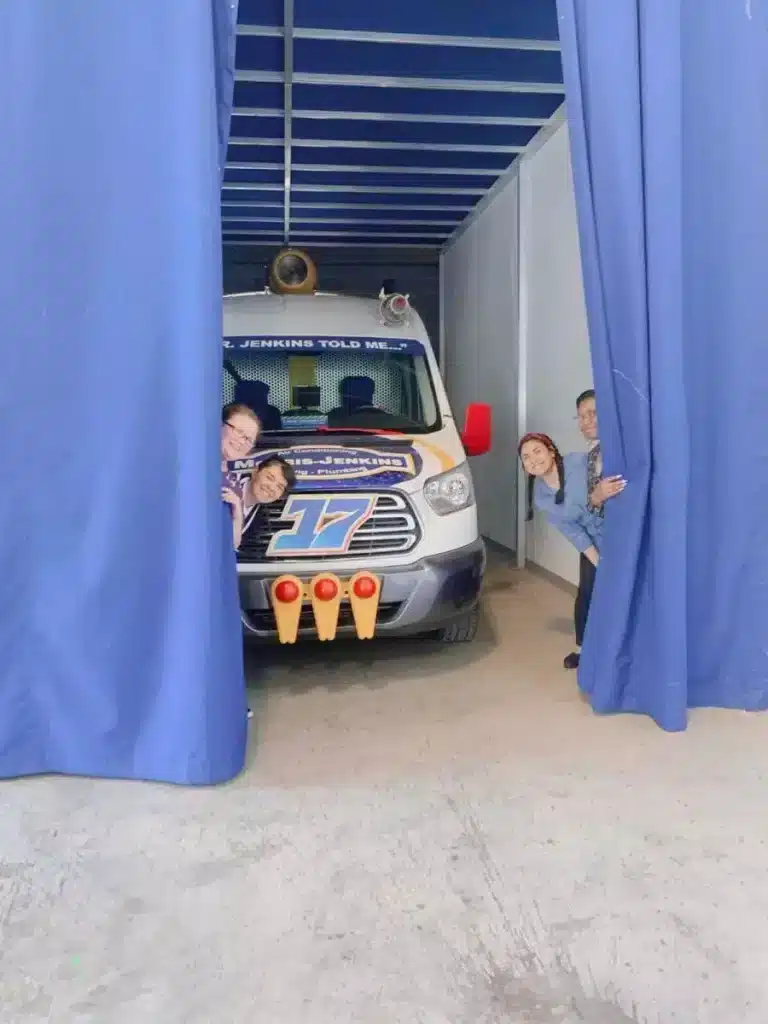 With company breakfasts, fiestas, carnivals, and more to look forward to at Morris-Jenkins, it can be hard to pick a favorite moment! For Taya, one memory stands out: "My favorite Morris-Jenkins memory happened during one the of CSR meetings. Our previous manager, Rob, took us outside where there was a tub of water balloons waiting for us. I love the fact that even though we work hard during the summer, we also play hard. I loved seeing Rob and Brandon (another supervisor) flinging water balloons at everyone! I did in fact end up hiding behind Truck 17 with a couple of my coworkers."
Recommended: "Morris-Jenkins Won Top Workplace USA 2021!"
What Are Your Favorite Parts of the Job?
"My favorite part of the job is knowing that I'm helping customers that are usually having issues with their HVAC or plumbing. I love that we help make their day less stressful."
If you get a sense of satisfaction from helping people and knowing you've made a difference, every day as an eSupport Specialist will make your day! Sometimes, customers who message in are desperate for help. When their AC goes out in the middle of summer or a broken pipe floods their home, you could be their hero!
Not only is the job itself fun and rewarding, but the company culture is one of the things Morris-Jenkins employees love best! Taya says, "I also love joking around with my coworkers. Company breakfasts and free food also make me happy! We love to get fed at Morris-Jenkins. 😊"
What Are Your Favorite Parts of the Job?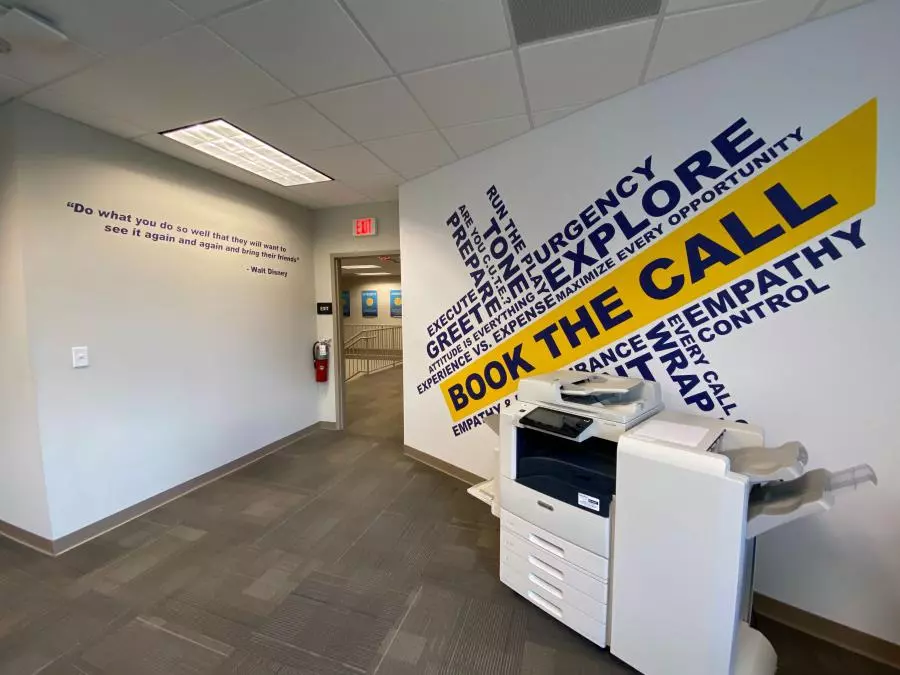 Have you ever worked for a company with a thick employee handbook with pages and pages of rules? You won't find that at Morris-Jenkins. No, that doesn't mean things are chaotic! In fact, everyone here gets along really well! When you have strong company values in place and the people who work there share those same values, everyone simply understands how to treat each other and how to act.
All Morris-Jenkins employees have their own stories and backgrounds that led them to their positions within the company, but each member of our family shares one common thing! As Taya puts it: "The company culture drew me in! I loved seeing that this company cares about its employees and had core values like honesty, integrity, fairness, and respect. A company that cares about their people is very important to me."
As for her personal story, Taya says, "I got interested in this job because I used to do something similar for a gig-based app. I often chatted with customers and handled the customer service end of things. It was also a very detail-oriented job. When I was looking at jobs online, this one looked very similar to what I used to do. I really enjoyed that job, so it drew me to this one."
How Does Morris-Jenkins Compare to Other Companies You've Worked For?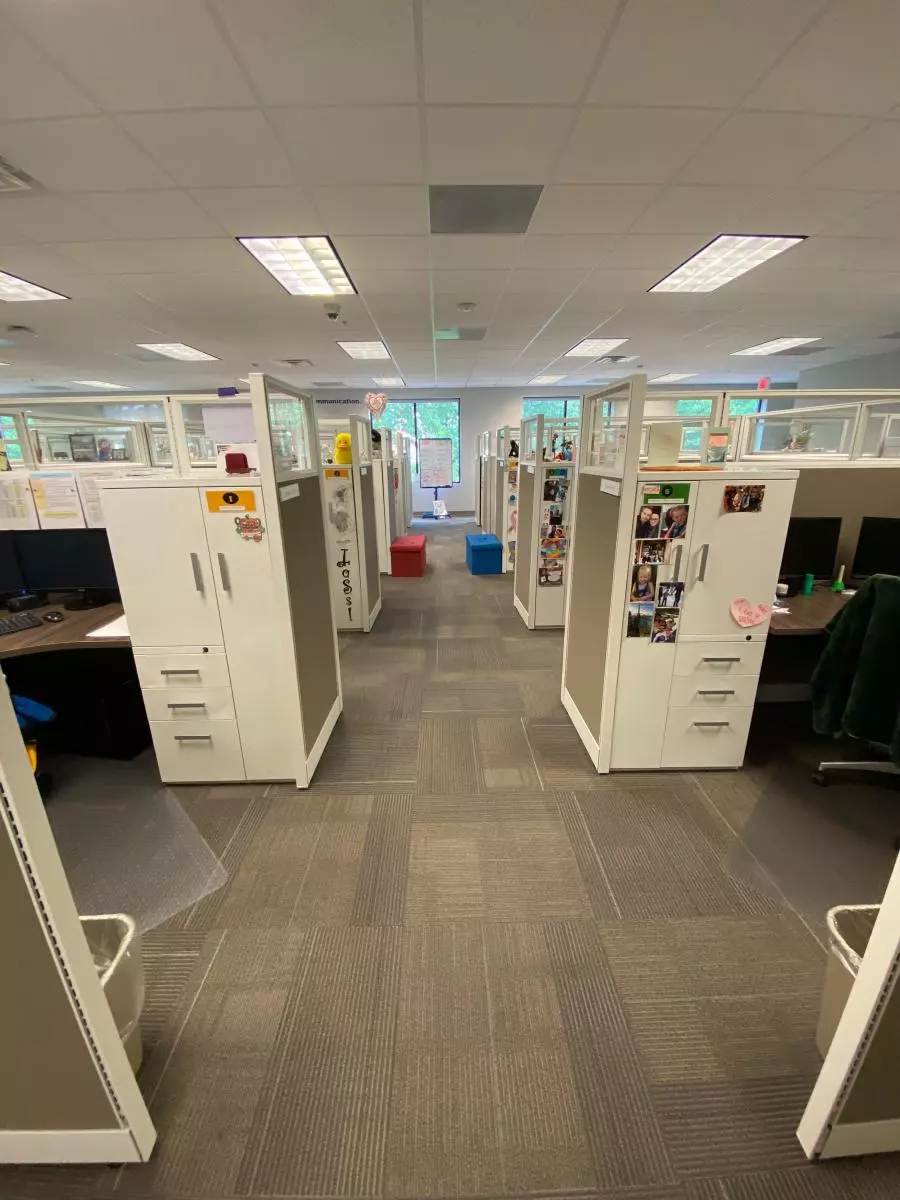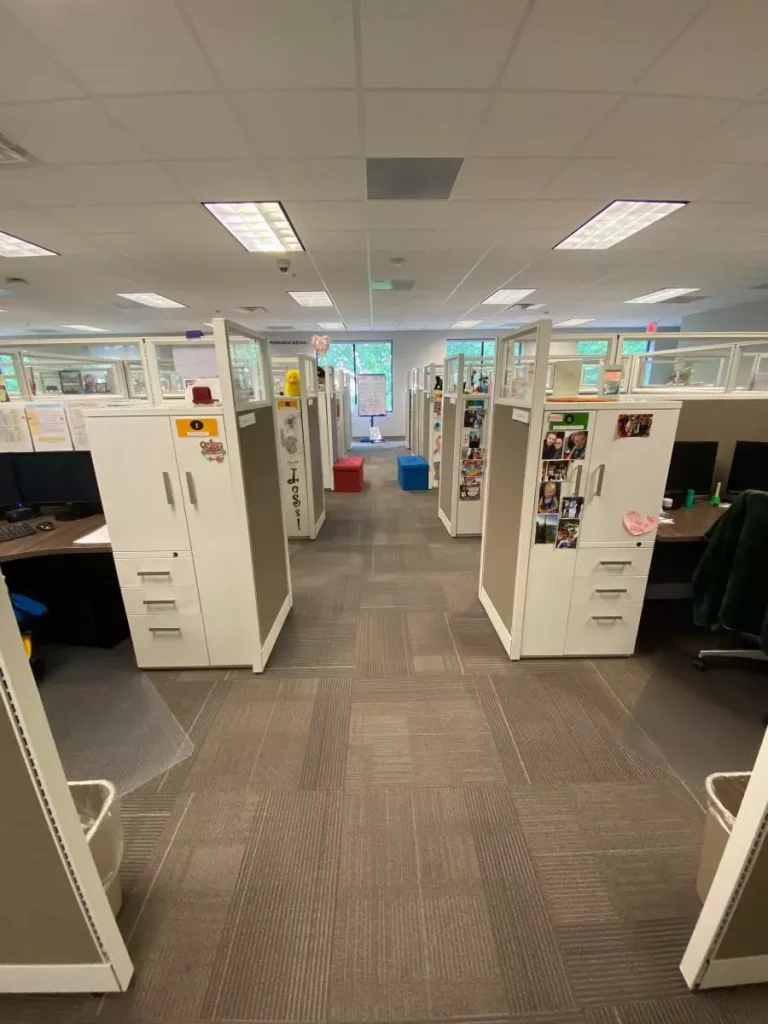 "Morris-Jenkins is completely different than any other company I've worked for," Taya says. "We are given a lot of responsibility and a lot of trust. I also love the fact that our company has strong core values! I've worked for other companies where that was not the case, and it was not a great experience!"
Ready to Meet Your New Friends?
Applying for a new job is scary. You often don't know the people, the work environment, or even where to find the breakroom or bathrooms. A new job is a big life change, no matter how many jobs you've had. Fortunately, Morris-Jenkins is a learning environment. Everyone here loves helping each other grow and develop, and it's only a matter of time before you make your first friends. If you think you'd like to take a leap and join Taya in eSupport, or if there's another department you're interested in, check out our list of job openings!