More and more people are having whole home generators (also called standby generators or whole house generators) installed. While you can check the forecast as often as you like, you can't always predict how bad a storm is gonna be until it hits. You don't want your family to get caught off guard during an angry thunderstorm. Whether you rely on electricity to keep your medical equipment running or you just wanna ride out the storm with a cozy movie night to keep the kids calm, a generator can keep your home powered up even when everyone else's power goes out!
If you're considering installing a standby generator for your home, you probably have a lot of questions. Let us help!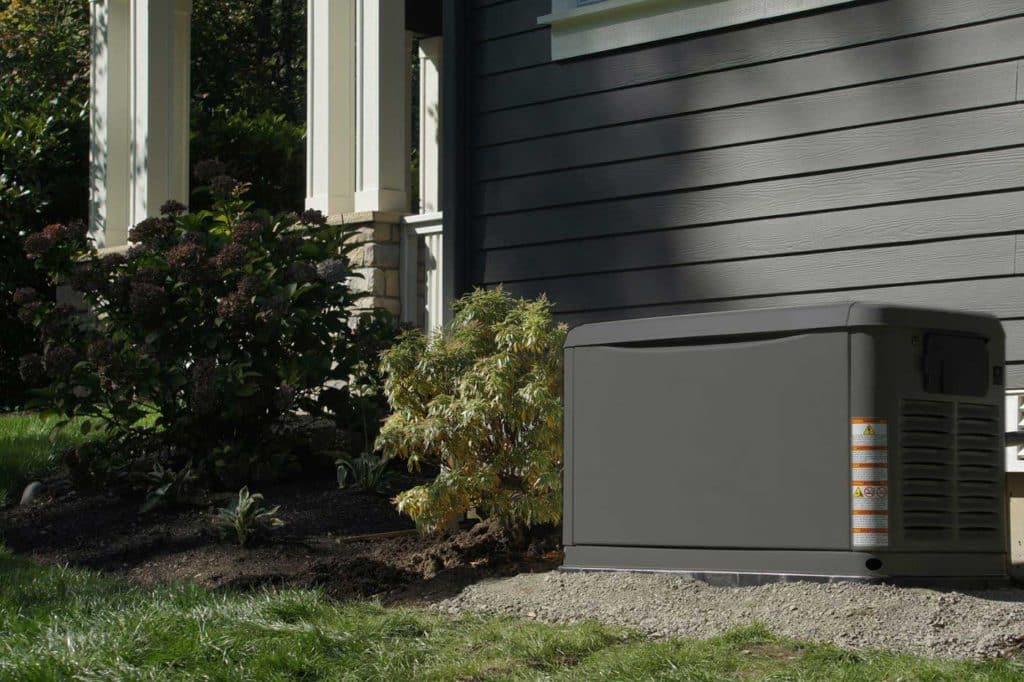 "What Can My Generator Protect?"
When you have a backup generator installed at your home, you're protecting so many important things your family relies on! If your home's power goes out, your generator can power things like your:
Air conditioner, furnace, or heat pump
Refrigerator and freezer
Medical equipment
Home security system and video monitoring
Internet
Chargers for personal devices (phone, tablet, laptop, etc.)
Television
Well pump (If your family relies on well water, a power outage also means you won't have water!)
Lighting
Kitchen appliances
Washing machine and dryer
Garage door opener
Charging stations for power tools
Electric vehicle charging station
Basement sump pump
A whole home/standby generator can truly keep your home running like normal during a storm! Some people opt for a generator that powers just the essentials (70% power), but others want everything in their home powered (100%). Either way is possible with some help from Morris-Jenkins!
"Can I Install a Whole Home Generator Myself?"
You should NOT install a generator yourself. Whole home generators aren't your run of the mill hardware store generators—they're big installations! Hooking up a generator incorrectly puts you, your family, and your home at risk. It's not worth it! Our electricians are generator experts who will make sure every detail is done the right way. We'll make sure everything is up to code, so you don't have any issues.
"How Often Should I Have My Generator Serviced?"
Just like your air conditioner, your car, and even your body, regular maintenance is important when it comes to your generator! Your generator uses an engine to power your home. We recommend maintenance every year to keep this engine healthy so your family can rely on your generator for years to come. After all, they can last between 20-40 years with proper maintenance!
"What Do Whole Home Generators Run On?"
Whole home generators can run on propane or natural gas. Either one is a good option! When you think you're ready to start talking about installing a generator at your home, one of our experts will come out and take a look at your home to figure out the very best fit for you.
"What Size Whole Home Generator Do I Need?"
There are a lot of factors that go into calculating the size generator your family needs, but our experts know exactly what to do! When you call us out for a quote, one of our experts will get all the information they need from you to do the math and figure out the best fit for your needs.
"Are Whole Home Generators Safe?"
A whole home generator installed by a qualified professional is a safe way to power your family's home during power outages. Portable generators you can get from the hardware store are considered far more dangerous. Not only are they not installed by professionals, but you run the risk of carbon monoxide leaks or electric shock if you use a portable generator. That's why we LOVE whole home generators! Not only can you rest easy because it'll be installed by an expert, but they also come in a protective cabinet that keeps you AND your generator safe from harm.
Ready to Install a Whole Home Generator?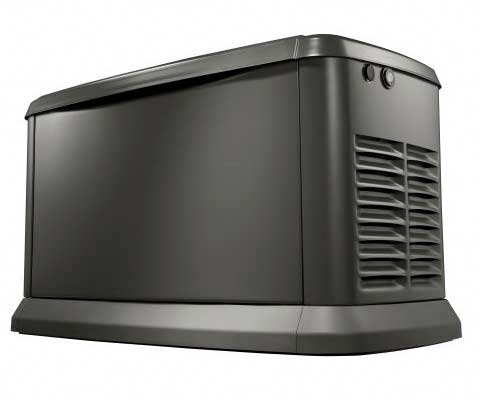 More and more people are having whole home generators installed to protect them and their families from power outages. Depending on your needs, we can install a generator that'll power as much or as little of your home as you want to make sure you don't miss a beat!
Standby generators are a safe and powerful way to power up your home during even the worst storms. Still have questions about installing a generator at your home? We'd love to chat!