You need new pipes. You've been doing some research and you're probably dreading the thought of having your yard dug up. We don't blame you! That's why we've been digging into other options (see what we did there?). We're excited to say, we're now offering trenchless repiping appointments to eligible homes!
How Does Trenchless Repiping Work?
When you're replacing your home's water service lines (from the meter to the home), traditionally, a plumber would have to dig up your yard to lay new pipes. They'd trench your yard (sometimes even your driveway if there are pipes underneath!), lay new pipes, backfill it, and then spread out grass seed and hay to help get your yard looking as close to normal as possible. But of course, it takes a while for the grass to grow and for things to look like they once did. Not to mention if you need your driveway torn up at all!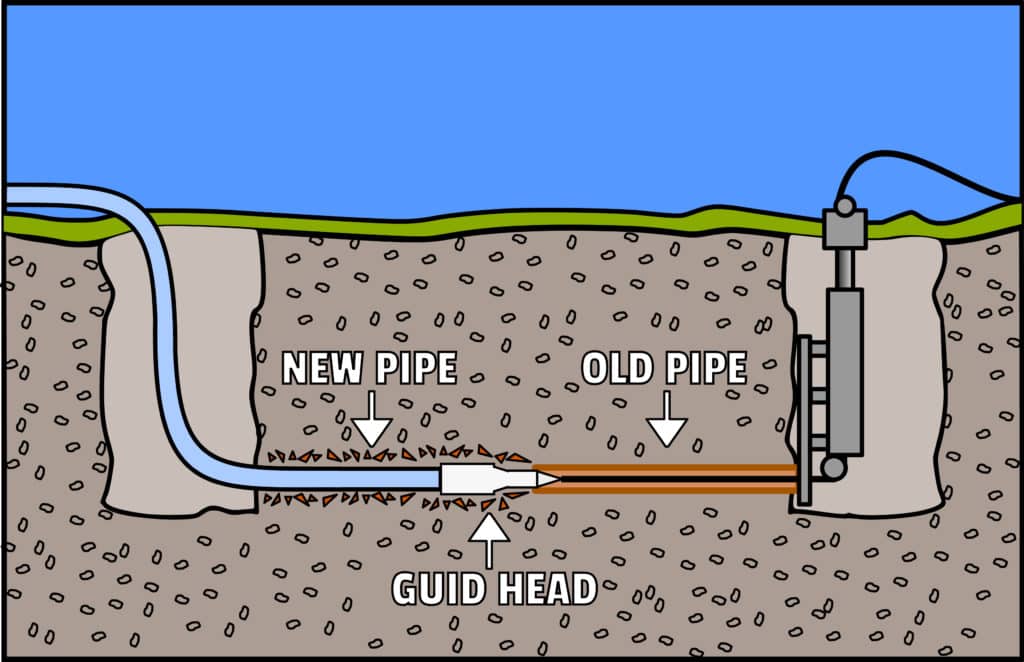 When you schedule trenchless repiping, we'll expose only two spots in your yard—one by the house and one by the water meter. It keeps your yard looking nice with minimal changes! We'll fish a steel cable through your old pipe and attach a splitter head. It's basically like a spear head! Then, we'll pull that cable (with the spear) back through your pipe. It splits open the old pipe and lays your new pipe all at the same time!
Benefits of Trenchless Repiping
While we do everything we can to keep your lawn looking neat during a traditional (trench) repiping visit, it still requires a lot of digging. If you really pride yourself on keeping a pretty yard, the thought of a plumber digging up a trench in your yard probably breaks your heart! It took you a lot of work to get your yard looking as nice as it does. That's why we wanted to invest in the tools, research, and training to offer this new service to families across the Carolinas! We'll only have to dig two spots, rather than the whole length of the pipe. It keeps your lawn looking great! Regardless of whether we do a trenchless repipe or a traditional repipe, we'll be sure to sprinkle some grass seed over anywhere we dig. That way, your lawn can fill in and look good as new before you know it!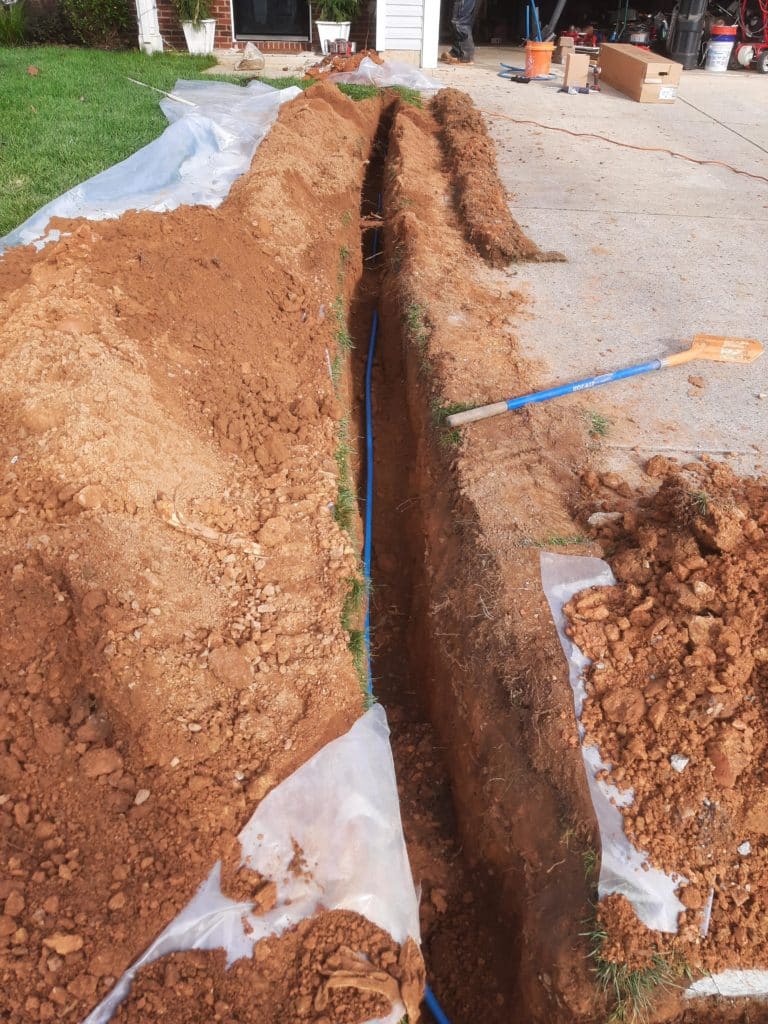 Not only does trenchless repiping keep your yard in great shape, but it's a bit faster, too. Since we don't have to dig up the whole line, lay new pipe, and fill the hole in, it saves time so we can get your water working again in no time!
What Kinds of Homes Are Eligible for Trenchless Repiping
Trenchless repiping is still new, and not many plumbers have the skills and tools to do it. At Morris-Jenkins, we're exploring the option more and more as a way to make things easier for YOU! We're learning more and more about trenchless repiping, and we'd love to make this available to more people in the Carolinas. This service is specific for replacing the water supply lines from the meter to your home, NOT for inside your home and NOT for drain lines. As of right now, the type of pipe you have is one of the biggest things that determines if we can attempt trenchless repiping for your home. Remember that spear we mentioned earlier? The one that splits your old pipes open? As you can imagine, metal pipes are a LOT harder to split. That's why we offer this option to families with plastic pipes. Not sure what kind of pipes your home has? Check out this article!
Houses built after 1995 are more likely to be eligible. If your home was built between the '60s and the '80s and has never had the pipes replaced, chances are, you have metal pipes.
Time to replace the water lines to your home? Wanna give trenchless repiping a shot? Reach out to us today to find out if your home is eligible!