Mr. Jenkins Told Me… celebrate, celebrate, celebrate! And talk about a reason to celebrate—Morris-Jenkins was named a 2022 Top Workplace winner! This isn't our first time winning this award, either. We've been honored with this award in 2016, 2018, 2019, and 2020. And in 2021, we even won Top Workplace USA! We don't take it for granted when we win this award. It's something we work hard to win every year. When our employees speak up about changes they'd like to see at work, we take action! Morris-Jenkins is always growing and changing so we can continue being an awesome place for people to come to work every day!

How Morris-Jenkins Was Selected as a Top Workplace
No one knows a company as well as its employees. That's why the Top Workplace award is scored using employee feedback! Our employees were asked to give anonymous feedback about what it's like working at Morris-Jenkins. Their answers were then used to score our company in different themes and categories. We scored so high, we won a Top Workplace 2022 award! Now everyone knows how great it is to work here!
Why Is Morris-Jenkins Such a Cool Place to Work?
Our handbook is really small. We don't believe in giving you a huge set of rules when you work here. That's because we hire people we trust! That means the people here can feel free to be themselves at work, and it makes the work environment so much healthier. Not only that, but we know how to have fun here. From our huge company breakfasts and company-wide raffles to football combines and food trucks at the office, we know how to keep things exciting. After all, when you spend 40 hours a week somewhere, it ought to be somewhere you like going!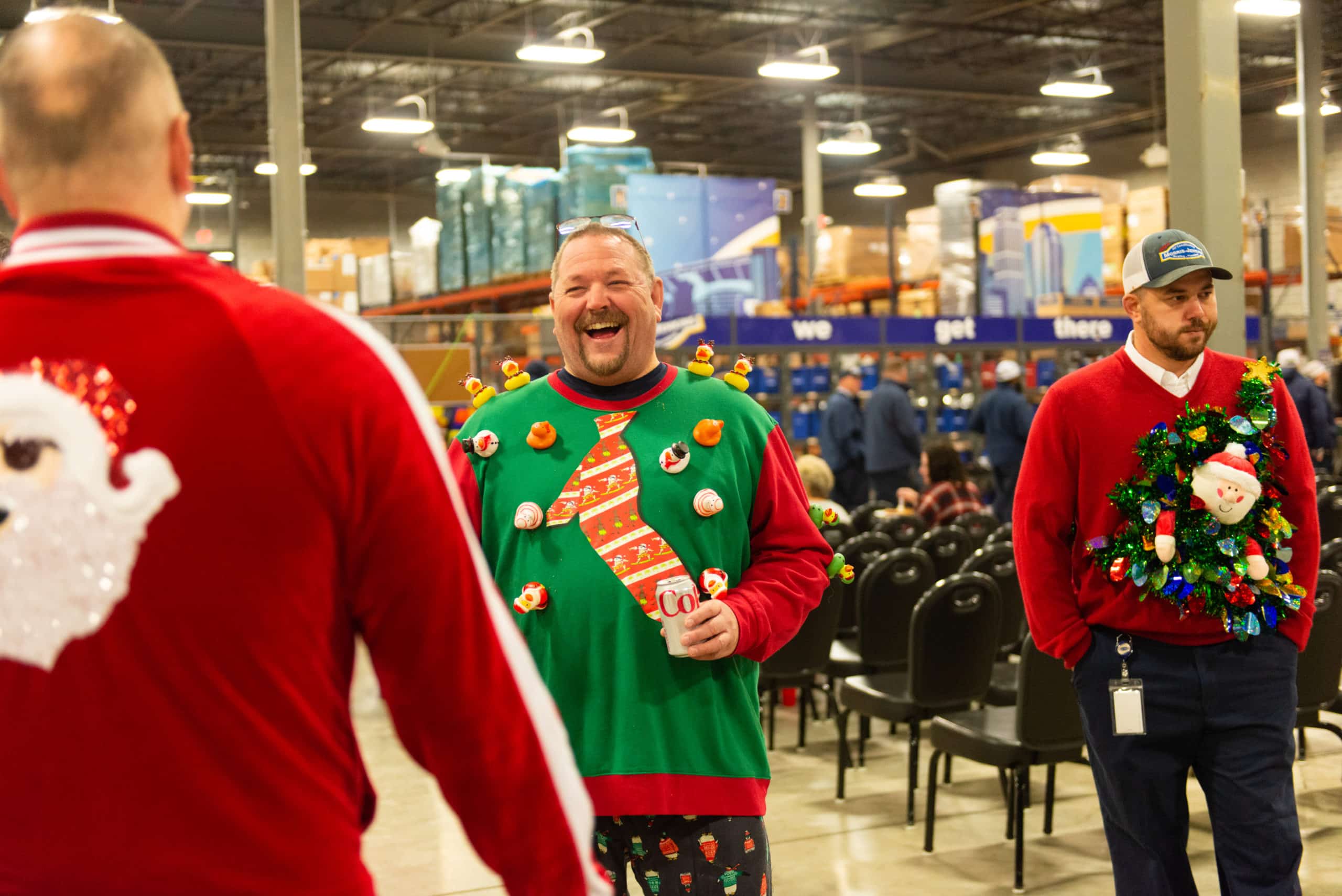 Find a Career at Morris-Jenkins
The Trades
You deserve to work somewhere that invests in your future. Do you hate the idea of working behind a desk all day? Good at working with your hands? A career in the trades might just be the right fit for you! But you don't need to go to college or a special school to get your start in HVAC or plumbing. Instead, when you apply for Tech Builder (HVAC) or Build-a-Plumber (plumbing) with Morris-Jenkins, we'll PAY you to learn! What's stopping you? Apply now to join a winning team!
Other Positions
We don't only hire people for field positions. We're hiring for jobs within our Charlotte office, too! Just because you're at work doesn't mean things should FEEL like work. We like to have fun here. Is this your sign to start a new career? See our open positions here.