You know us for our fun commercials, our friendly service, and our lovable boss (Mr. Jenkins!), but do you know where we got our start?
Morris-Jenkins has been around since 1958, and we started with nothing more than a pick-up truck and a tool shed. We continue to grow every year, and now we have over 500 employees! Let's travel back in time together and look at some of the exciting things we've accomplished over the years.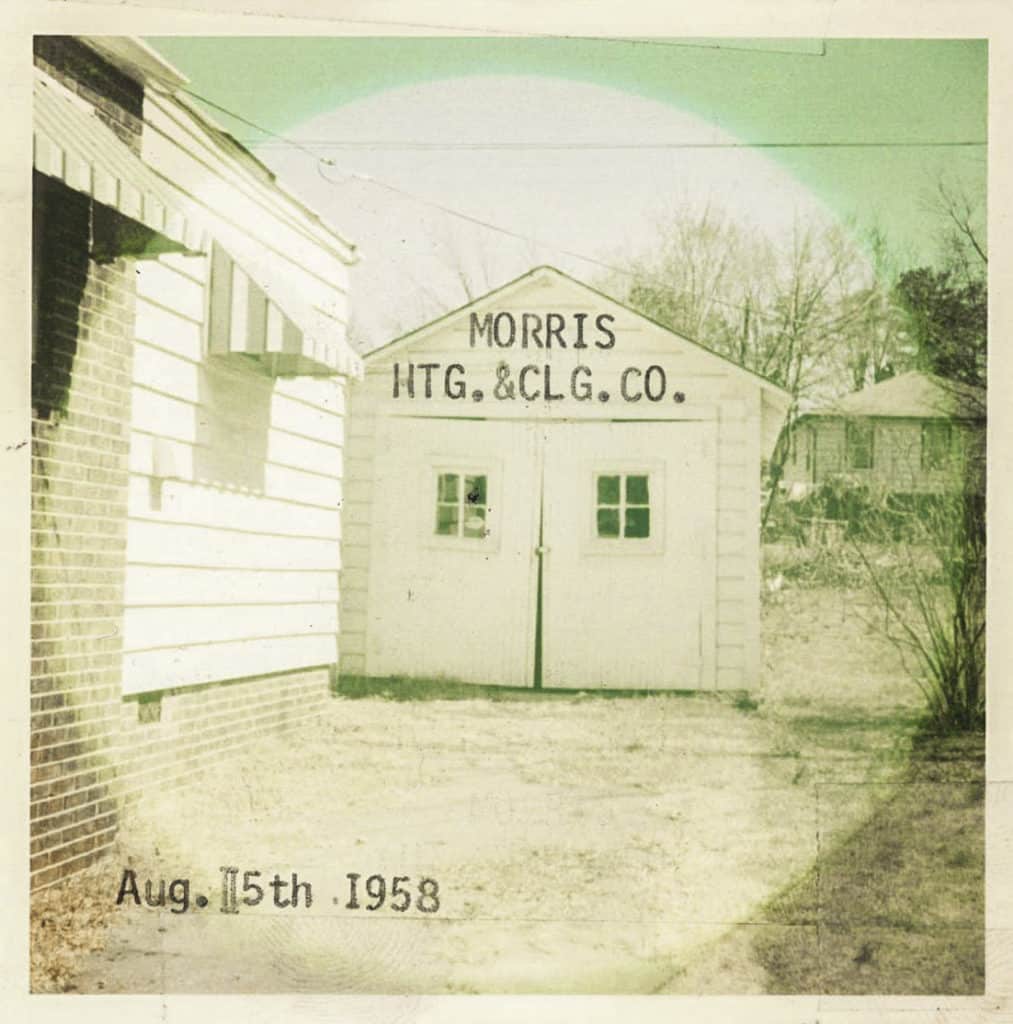 Morris Heating and Air
Our story starts with a man named Luther Morris. Luther started Morris Heating and Air in 1958.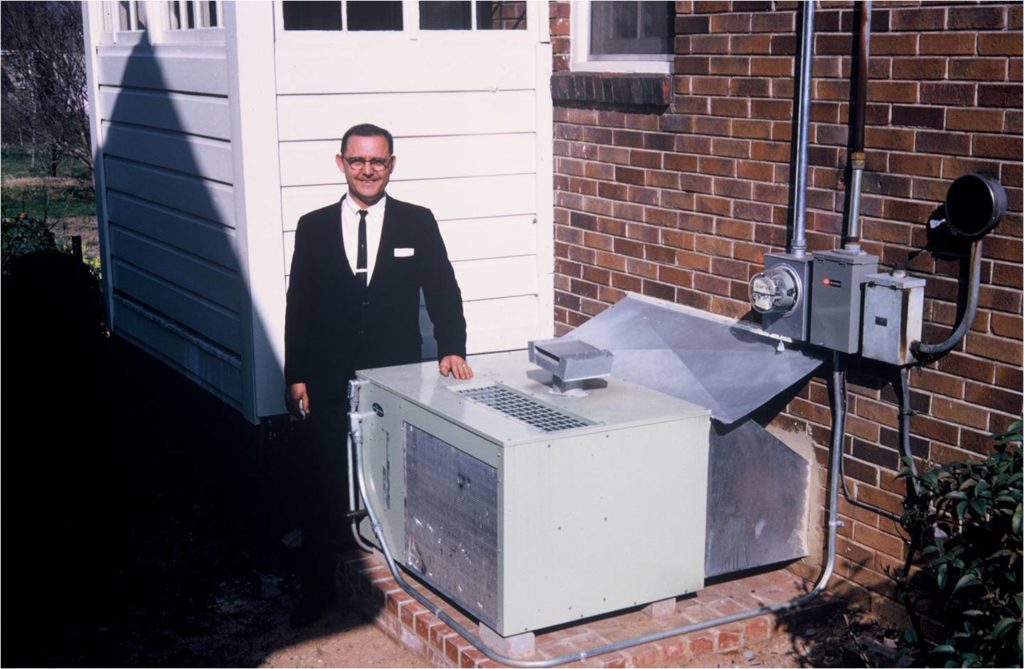 Over the years, he gained a reputation for innovation. In fact, he installed the first Gas Pak in the region, and now, Gas Paks make up more than 20% of all residential systems in the market! Luther also installed the first working heat pump. There are also some fun things few people know about Luther: he used to repair typewriters, and he sang in New York after years in the Navy!
Morris Heating and Air grew to 12 employees, and they became known for their honesty and quality. When Luther started thinking about retiring, he met Mr. Jenkins!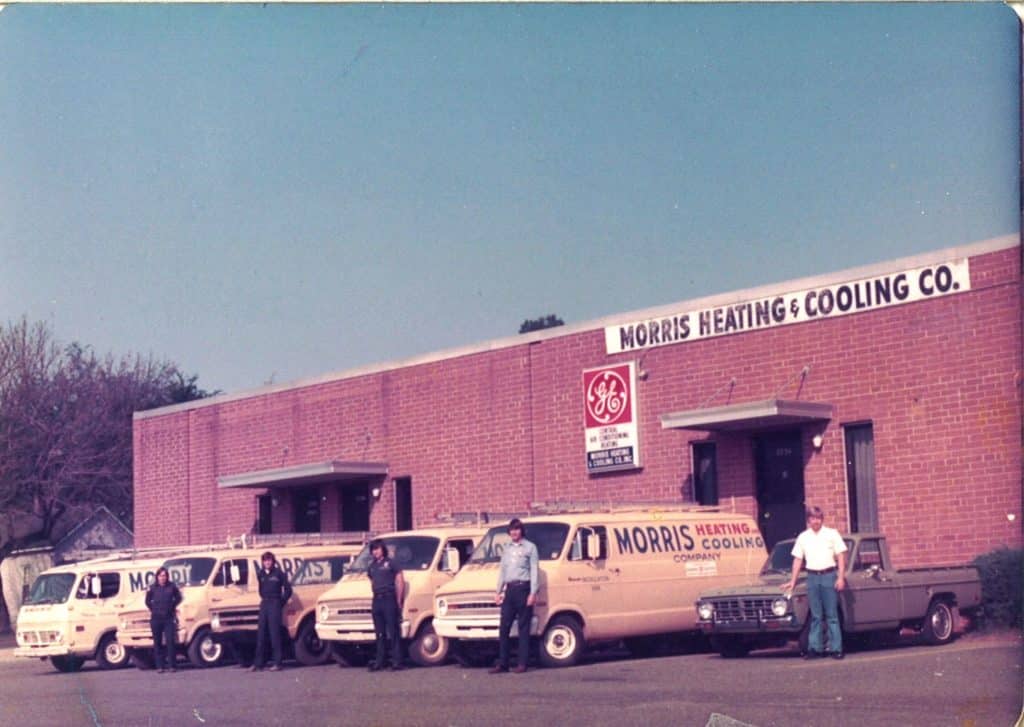 The 1990s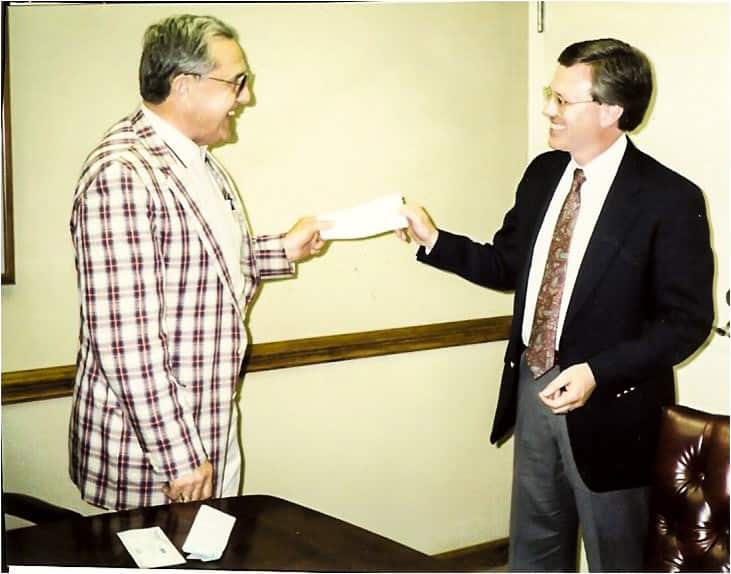 In 1990, Luther Morris sold the company to Mr. Jenkins. Back then, the company had two technicians, three install crews, one salesman, and a small office staff. Early one Saturday in 1993, the small staff at Morris Heating and Air met to discuss the company values. We knew we wanted to continue a legacy of honesty, but it was more than that. That was that day we developed our core values of honesty, integrity, fairness, and respect.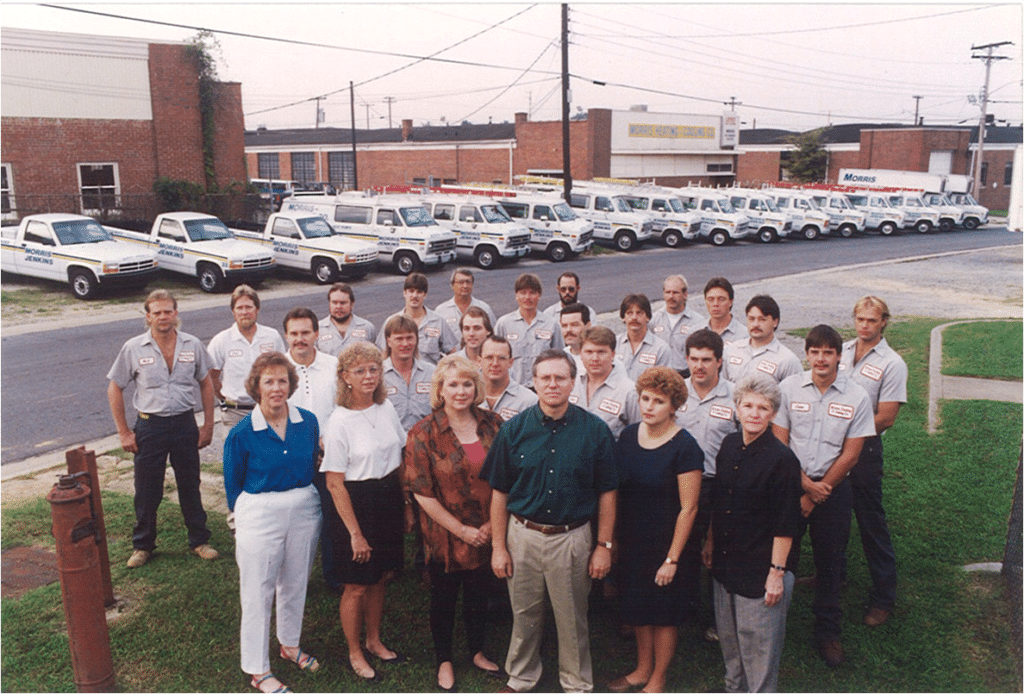 In 1994, we changed our name to Morris-Jenkins. Just one year later, we had grown so much that it was time to move to a new building! 1995 is when we moved to our Center Park Drive office. By 1997, we converted from a company focused on replacing old units to a full-service company! We also added Saturdays, Sundays, and evenings to our service schedule so we could better support our community when they need us most.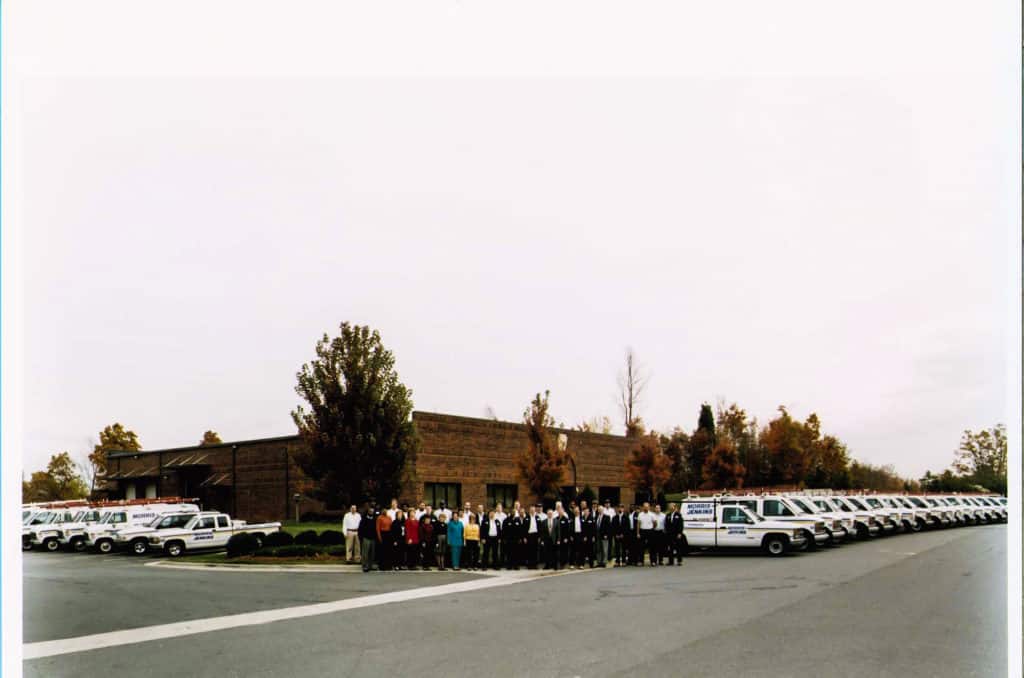 In 1999, our very own Jonathan Bancroft started working here! If you don't already know, Jonathan later became Mr. Jenkins' son-in-law and the president of the company.
The 2000s
2001 was a fun year at Morris-Jenkins. Remember our old jingle?
"Late last night, I woke up shivering in my bed. That darned old furnace, it was completely dead. So I called Morris-Jenkins and they very kindly said, 'You'll have warm heat at your house tonight!'"
We created that in '01!
In 2008, we celebrated our 50th birthday by pledging $500,000 to the Levine Children's Hospital! Ever since then, we've been proud partners with the Levine Children's Hospital and have provided more than two and a half million dollars for their support. 2008 was also the year we launched what is now our Tech Builder program. This is our HVAC technician training program. We pay people to come to Morris-Jenkins and learn the trade from some of the best trainers around. Once they've passed their final exam and graduated, we hire them full-time as Morris-Jenkins technicians. Back then, we called it Rising Star!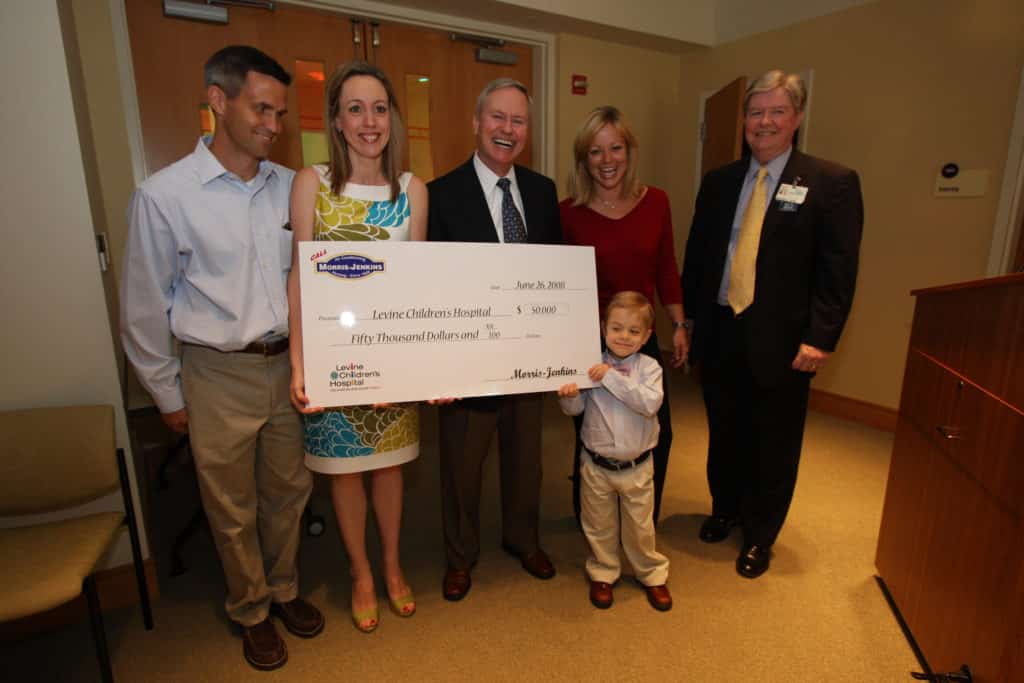 The 2010s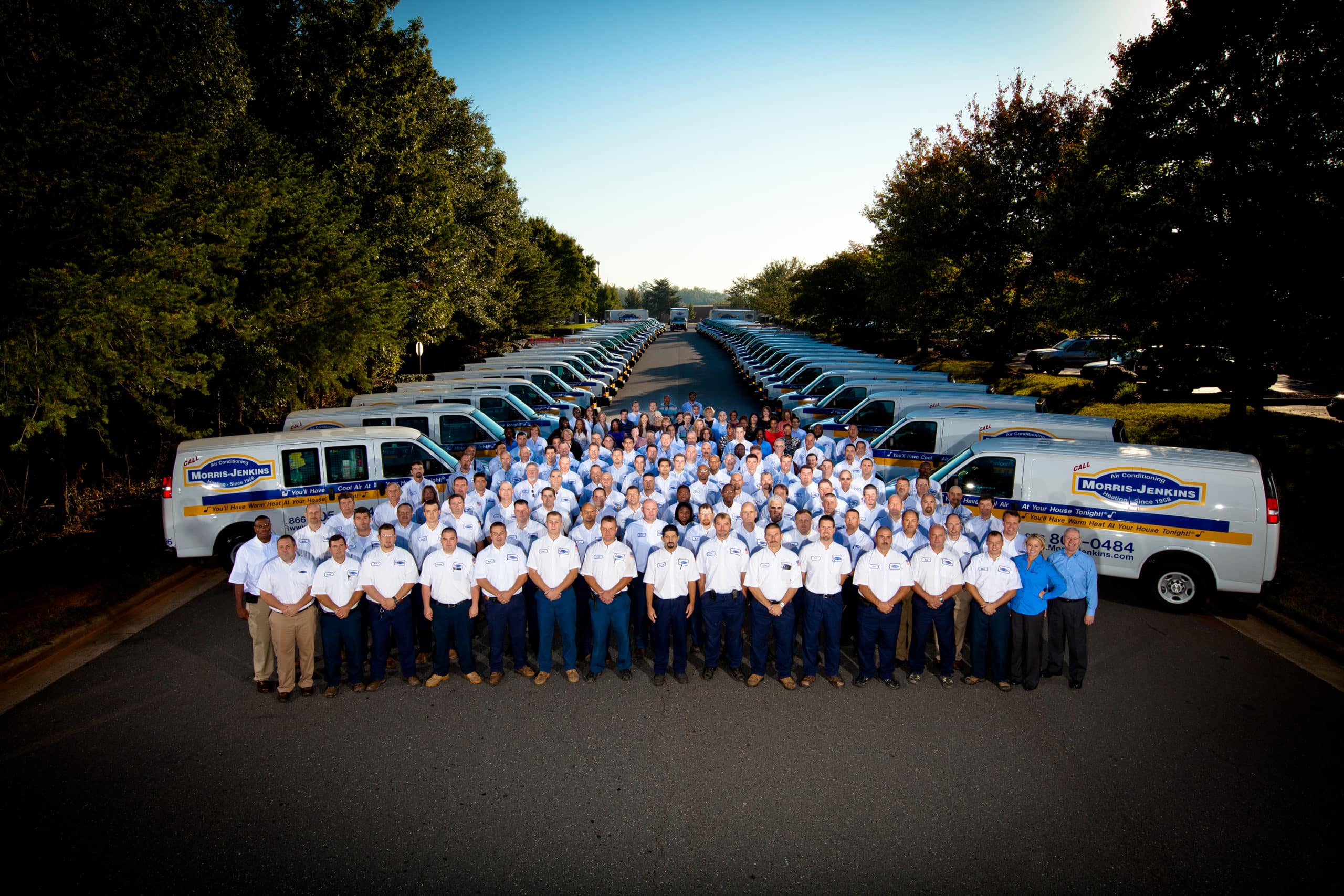 In 2011, we filmed our first Mr. Jenkins and Bobby commercial. We were still growing every year, and by 2016, we had gotten so big that we needed to upgrade buildings again! That year, we broke ground on our current office near Carowinds.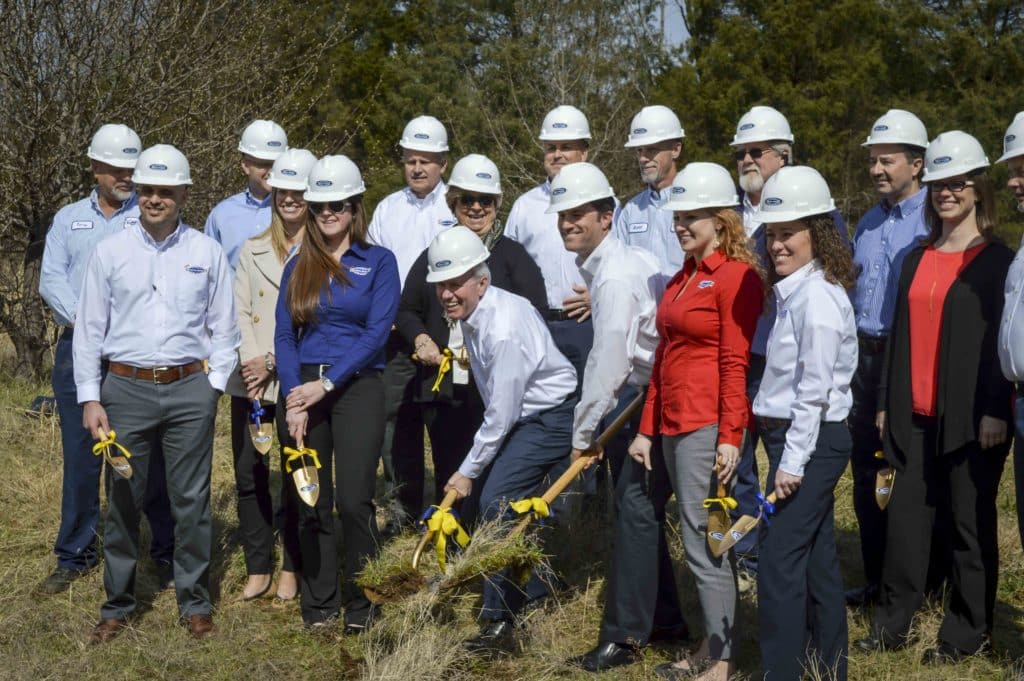 2017 was a huge year for Morris-Jenkins! We've always loved helping people with their heating and air, but when we heard our customers were struggling to find a reliable plumber in the area, we knew we had to do something to help. That year, we launched our full-service plumbing department and unveiled Percy the Unflappable Plumber! That same year, we also said goodbye to Bobby and wished him well as he went off to Hollywood.
People loved our new plumbing department, so we decided to expand it! While we were always happy to bring in experienced plumbers, we wanted to offer a unique opportunity to people in the Carolinas who wanted to learn how to become plumbers themselves. In 2018, our very first Build-a-Plumber class graduated! This class trains people from the ground up, and by the time they graduate, they're full-time Morris-Jenkins plumbers. Not only that, but we pay them for training!
In 2019, Jonathan Bancroft, our president and CEO, wrote and published his book, Mr. Jenkins Told Me… Forgotten Principles That Will Grow Any Business. Not only did he publish his book, but he ordered a bunch of copies and sent them to all our Priority Advantage® Members for free!
Morris-Jenkins Today
Morris-Jenkins has always been a growth company. This isn't a matter of chance or luck—Morris-Jenkins has grown because of our customers! We focus on doing what's right for our customers, and people know they can trust us. When families trust us, they give us their business, so we grow and help more and more people in the community!